What to do in the Valdeón Valley?
Unique, authentic feelings are awoken within us when we fully connect which Mother Nature. From time to time, our bodies need a breath of fresh air and a shot of energy which only nature itself can provide. It is no coincidence that adventurers, nature lovers and those yearning for outdoor activities feel at home at Camping El Cares.
A genuine revitalizing experience in nature.
It is possible to escape from day to day life in a refreshing way. In the Valdeón Valley, in the Picos de Europa National Park, one thing you are sure to find is nature in all its splendour.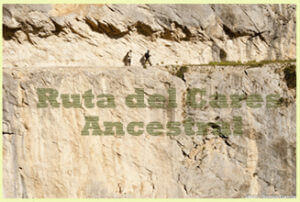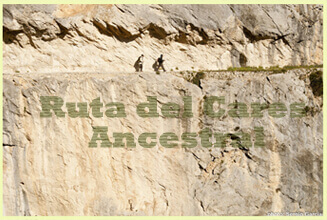 Earth, water, vegetation and indigenous wildlife all feature in mountain activities such as the El Cares Route, a straightforward trail that comprises of two parts. One section, called the Garganta Divina (Divine Gorge), is ideal for the most fearless of people. One section of the trail boasts breath taking heights, tunnels and bridges which run across el Cares.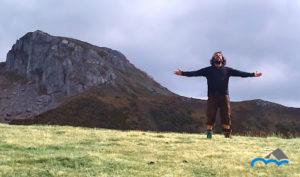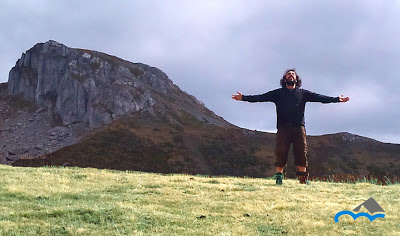 The natural space which surrounds the campsite is ideal for hiking. The marvellous mountains and forests, which are defining features within the Valdeón Valley, are unearthed and rediscovered by all hiking trails. The Valley itself is an environment untouched by man and is sure to satisfy all who seek an invigorating break.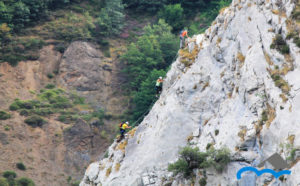 The Valley also offers another exciting excursion called The Via Ferrata. Its difficulty level is K3. The climb is mainly open air, geared towards the most
daring of mountaineers, which adds even more to the fear factor. It is ideal as a stepping-stone towards doing extreme sports like rock climbing.
For rock climbing enthusiasts, in the town of Cordiñanes, next to the Ferrata, there is a climbing area. There are also some older climbing sites by a mass of cascaded boulders just by Vega de Liordes and Remona. You can also practice your skills on the climbing wall in the Posada de Valdeón pavilion, if the weather is a little rough.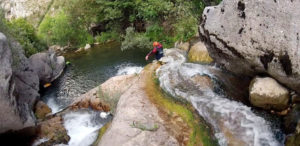 Canyoning in Picos de Europa
Right here, in the heart of Picos de Europa, making the most of slides carved out and shaped by the flowing of water; challenging your fear of heights with exciting waterfalls; rappelling down with the help of an experienced guide is another great way to push yourself to the limit. All of which make us feel alive. Not to mention the feeling of exuberance brought about by moving between the beauty of the stunning, green, rocky scenery.
Develop healthy recreation activities
Horseback riding through the forests of Valdeón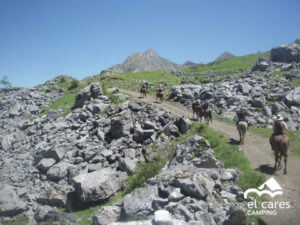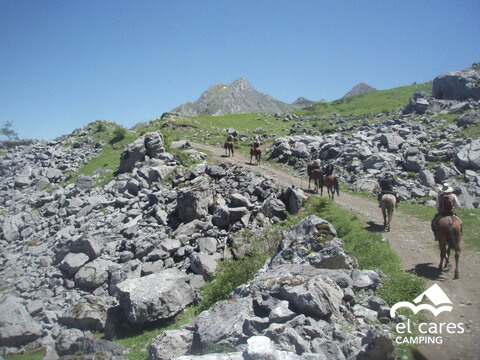 However, for those who want a calmer, less gung-ho experience, there are many a pleasant option, such as horseback riding. Riding a horse brings us in to contact with nature and wildlife, while at the same time allowing us to connect with the horse, granting an unforgettable understanding of its nobility towards humans.