Courses and workshops in Picos de Europa
The ideal space for outdoor activities.
Camping el Cares is the perfect setting for courses, workshops, spiritual retreats and conferences.
A place in the heart of Picos de Europa which allows us to connect with nature during activities.
The ideal space for families to enjoy and learn in a unique environment.
Activities we run:
Family English courses, with activities such as our eco-architecture workshop, making use of natural materials, map interpretation, orienteering, and learning about the rural environment.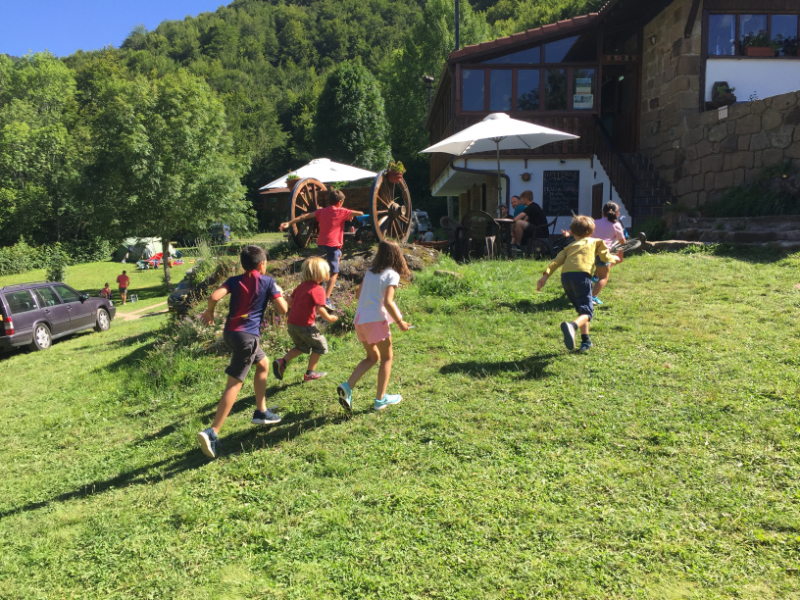 Learning English while we play is the best way to unlock motivation in little ones towards this new language. And if done as a family, we can normalize learning and generate a positive aptitude.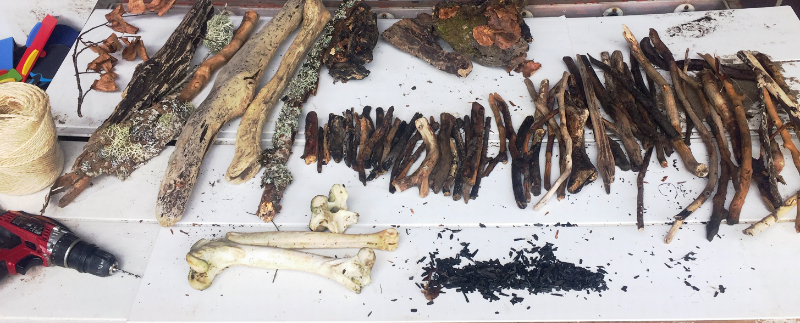 The beech forest that surrounds us houses numerous treasures rich in colour, texture and form which with a little imagination will help us create memories to take home.
On this course we will learn English, develop creativity in nature and have fun as a family. All this will help you take advantage of your stay in a unique environment.
Family yoga course and healthy eating.
We practice the ancient discipline of yoga which strengthens our muscles and joints. We open our energy channels to enjoy the greatness of Mother Earth. Each experience is enjoyed with full attention, discovering the benefit of awakening full consciousness in every activity we do, no matter how routine it is, it will be like tasting it for the first time.
'Palitroques' is a course in architecture and geodesic forms where we build fixed and resistant geometric structures.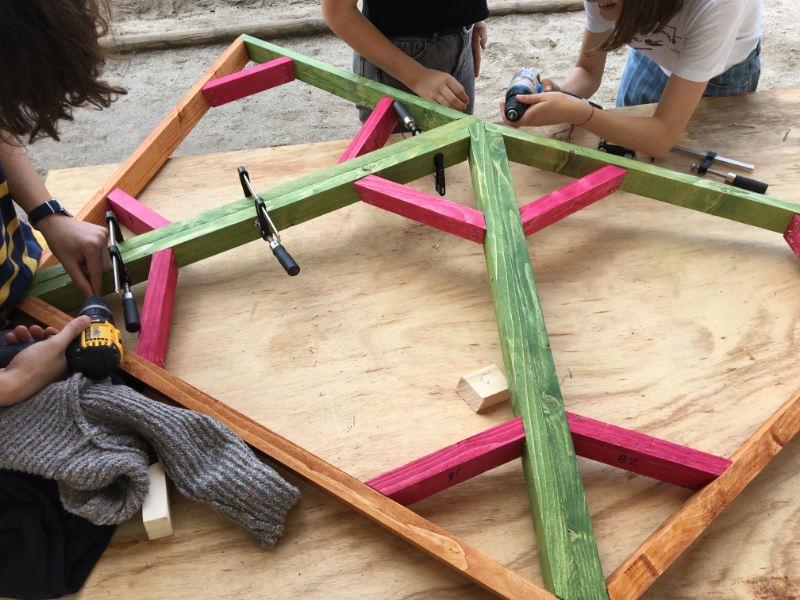 'Palitroques' is a course in architecture and applied geometry, developed from a didactic resource based on a construction system of slats for the assembly of structures.
We use different lengths of sticks, differentiated by colour, that respond to specific geometric proportions.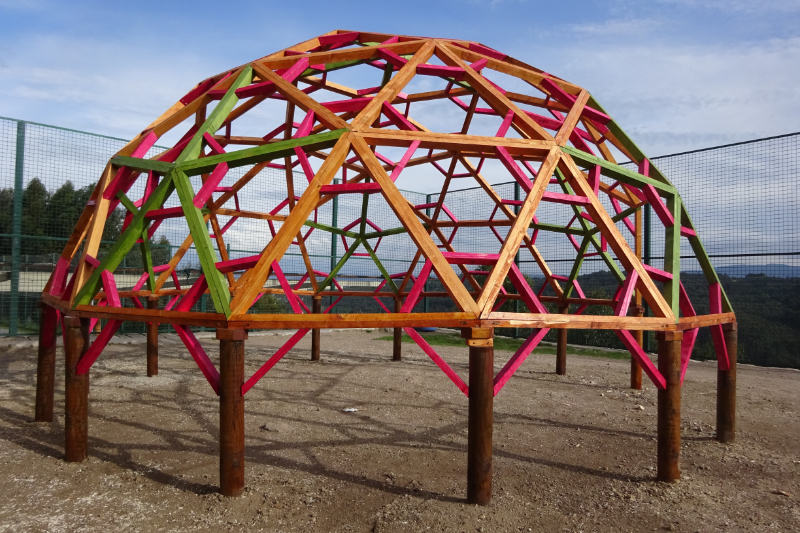 We put into practice theoretical and abstract subjects such as geometry, mathematics and physics.
The didactic resource we use, developed from architecture, will help us to understand the fundamentals of these subjects in an easy and fun way.
Programme
We are still determining the dates of each of the courses on offer this summer. We will notify you from our social networks very soon with more information.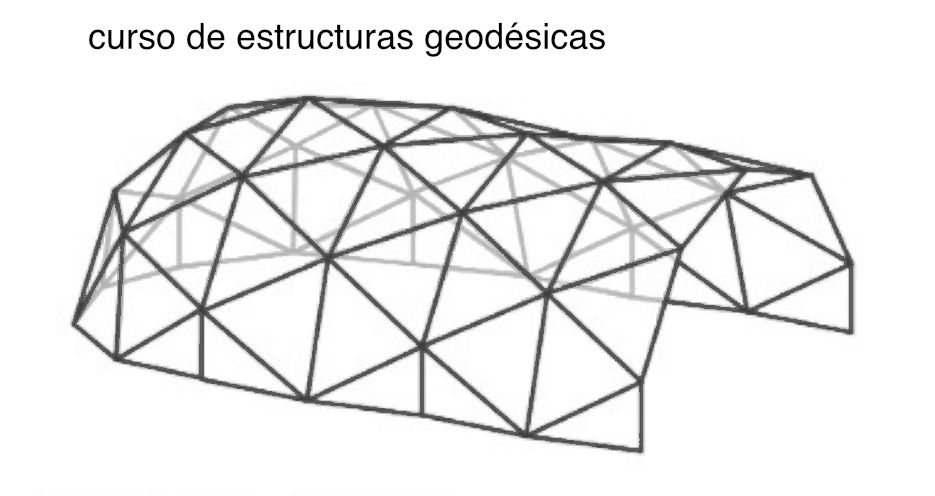 Nuevo New practical and theoretical course on Geodetic Structures from July 16 to July 19, 2020. Click here for Info and reservations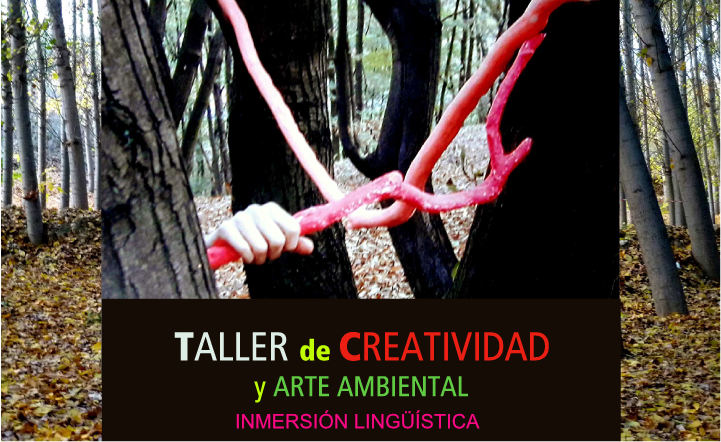 Nuevo
Taller de creatividad y arte ambiental en inglés (inmersión lingüística), del 21 al 22 de julio de 2020. Info y reservas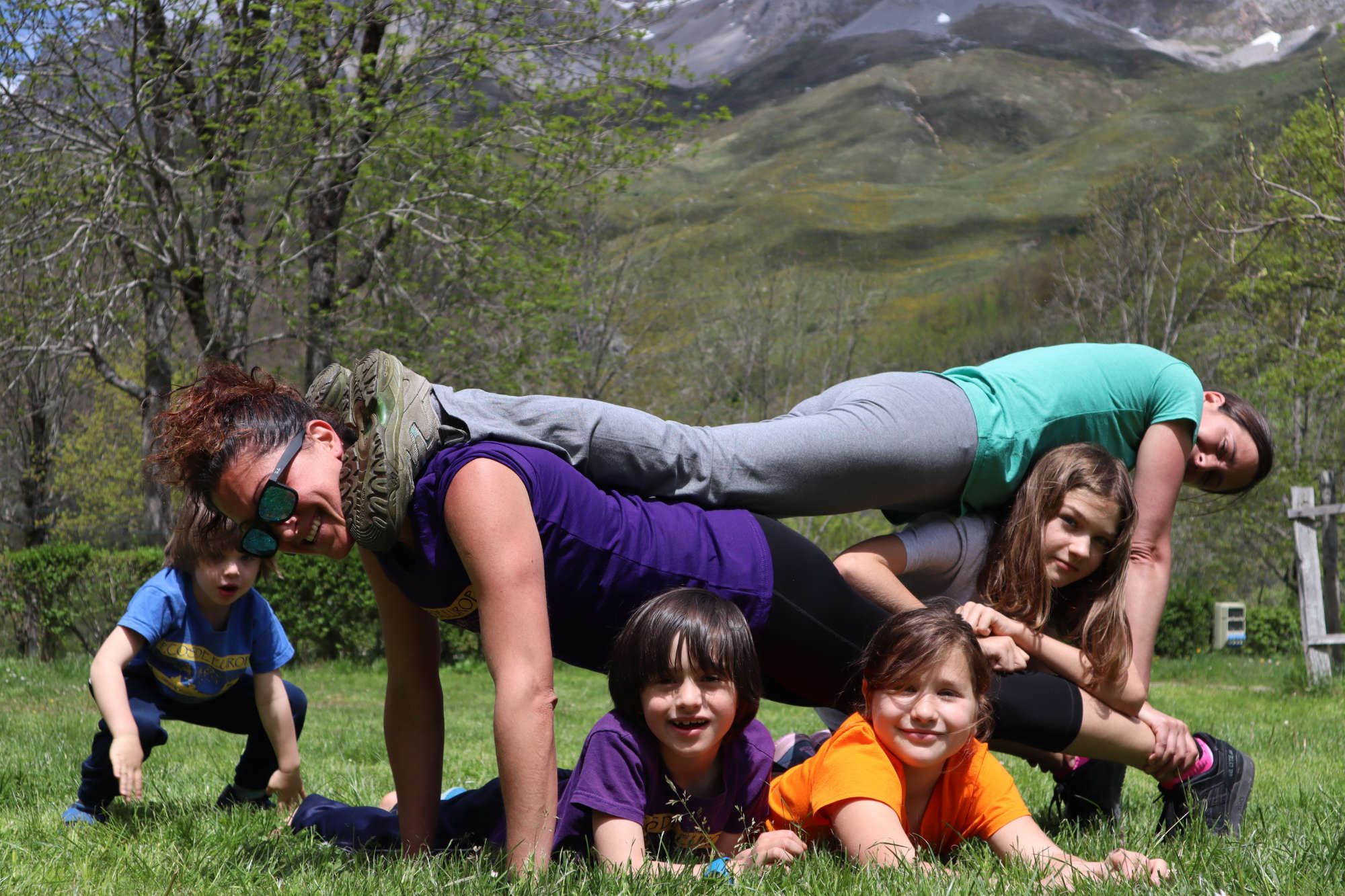 Nuevo
Taller de yoga para familias, del 22 al 25 de julio de 2020. Info y reservas
ORGANIZA TU ACTIVIDAD GRUPAL EN CAMPING EL CARES
Para academias, gimnasios, o profesores que quieran hacer uso de nuestras instalaciones para el desarrollo de sus actividades, este año podéis hacerlo sin coste adicional.
Os podréis alojar en nuestras cabañas o en tiendas de campaña, y elaboramos menús para grupos.
Además podemos ayudarte a dar difusión al curso, taller o jornadas propuestas.
Consúltanos sobre la disponibilidad.