Giving a gift can sometimes be an impossible mission. It is very ungrateful to invest time and money only for the gift to turn out to be a disappointment. More and more people are deciding to give ecotourism experiences as a gift, in which you are contributing to improving the environment and also favoring sustainable tourism and local development in the Picos de Europa. But the most important thing is the satisfaction you will feel when you have checked that it has been a success.
From camping el Cares, we want to give you a 15% discount for your decision to give eco-tourism experiences in the Picos de Europa (promotion valid until January 6, 2023).
What do our ecotourism experiences consist of?
Where to sleep
Waking up in the middle of nature, in the Picos de Europa National Park, is an experience you will never forget. We offer you the possibility of sleeping in the Cares Caravan, in one of our cabins or, for the more adventurous, in a camper or tent. You just have to decide which is the most suitable option for the family or friends you want to give as a gift.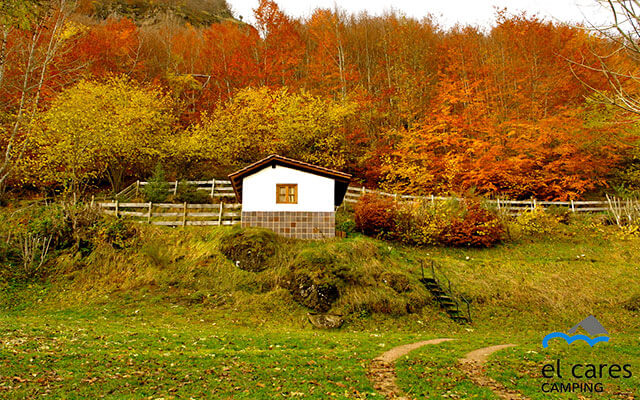 Ecotourist breakfast
There's no better way to start the day than with a delicious breakfast at the CaresBar, where you can enjoy tasty toast with local produce.
Ecotourism activities in Picos de Europa
Who lives here
We accompany you free of charge on a fascinating circular route, in which you will get to know the environment of Picos de Europa and a bit of history. Paying a little attention you will discover who its inhabitants are and how they relate to each other forming incredible ecosystems.
(In case you are not available, we offer you a guide with the keys to self-interpret it).
A bit of action
Descending the Cares river, sliding down natural slides, canyoning; discovering the underground world by caving or climbing the imposing walls of the Picos de Europa on the via Ferrata of Valdeón, accompanied by our friendly and experienced guides, will raise your adrenaline levels.
If you prefer to ride along the paths of the National Park and experience a thrilling adventure on our electric bicycles, we have prepared the best routes through the Picos de Europa.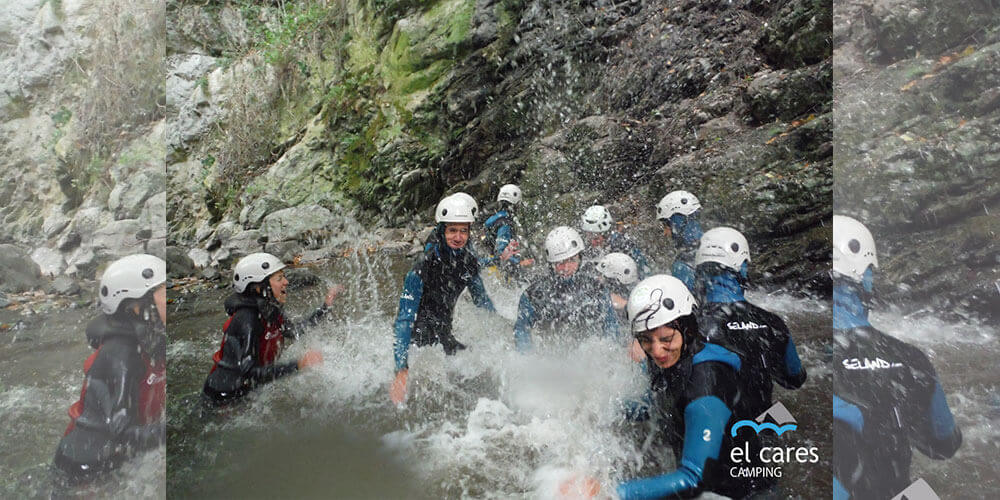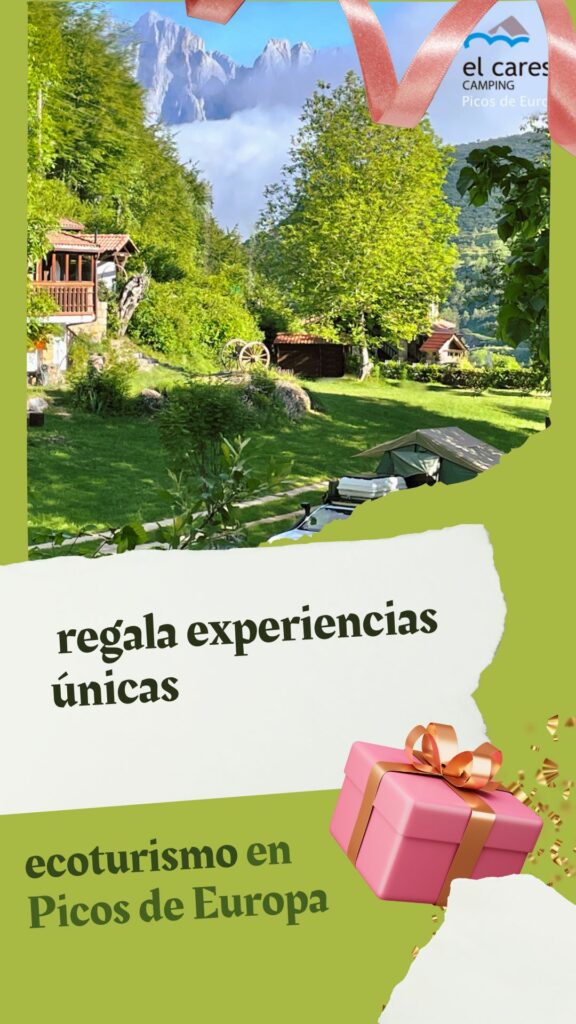 Buy an ecotourism experience in Picos de Europa tailored to your needs.
To configure the ideal pack, take a look at our activities and write us an email telling us the number of days, number of people, and type of accommodation if you want to include a meal from the Cares Bar… And we will contact you to finalize the gift.
Conditions
The gift will be redeemable until 15 October 2024.
Both accommodation and activities will be subject to availability, so customers will have to check availability directly by writing to campingelcares@gmail.com.
The gift will be nominative.
If you purchase the gift before 6 January 2023, you will enjoy a 15% discount.
The discount will not be valid for stays longer than four nights. The discount cannot be accumulated with other discounts or promotions.