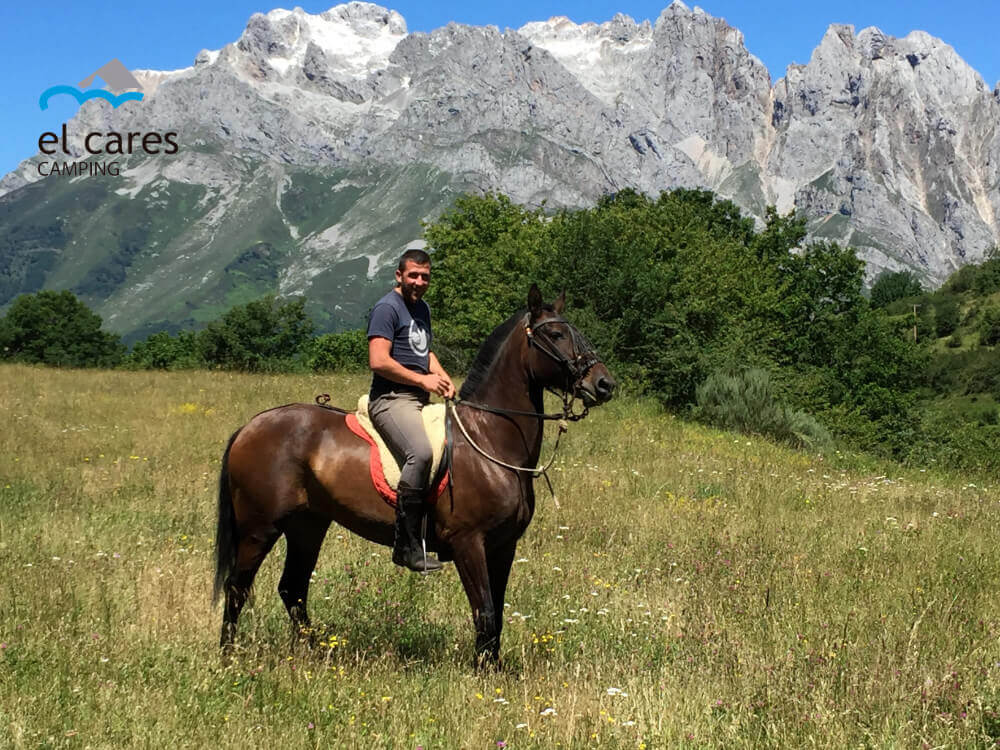 Horse riding is a relaxing way to connect with Valdeón's natural beauty. Picos de Europa is a natural paradise and so one of the best ways to get around with minimal effort and revel in its beauty is on horseback.
Lose yourself in the stream filled beech tree forests which surround our campsite. This unforgettable horseback experience is one of the best memories you can take with you from a trip to Picos de Europa's dreamy natural landscape.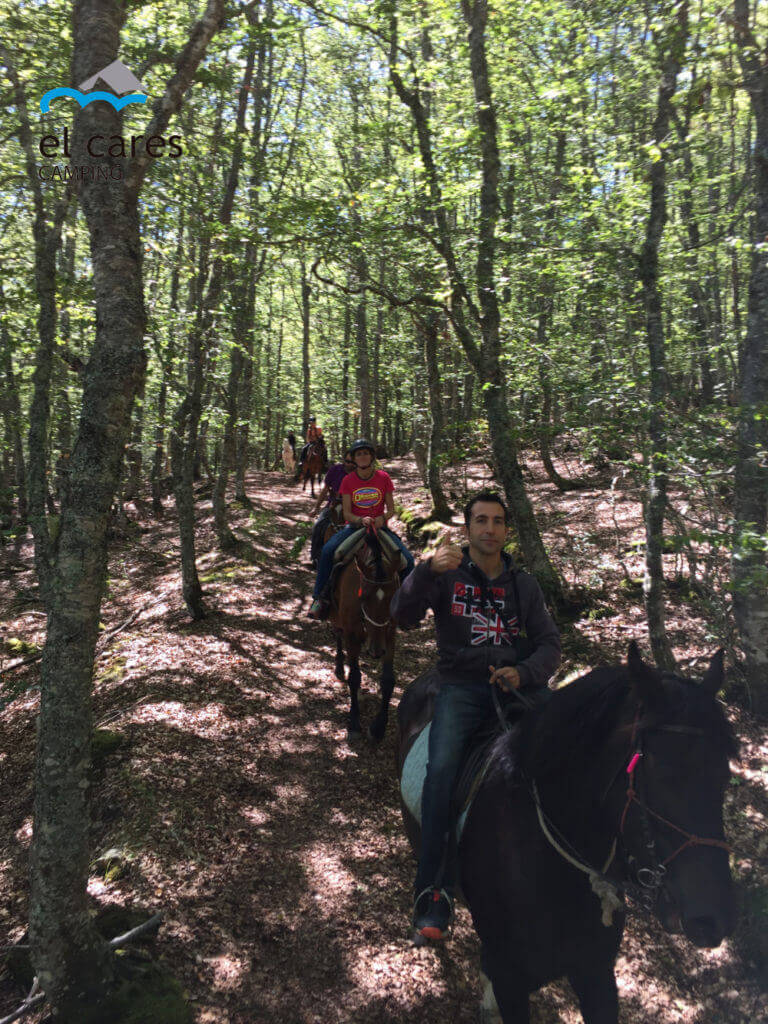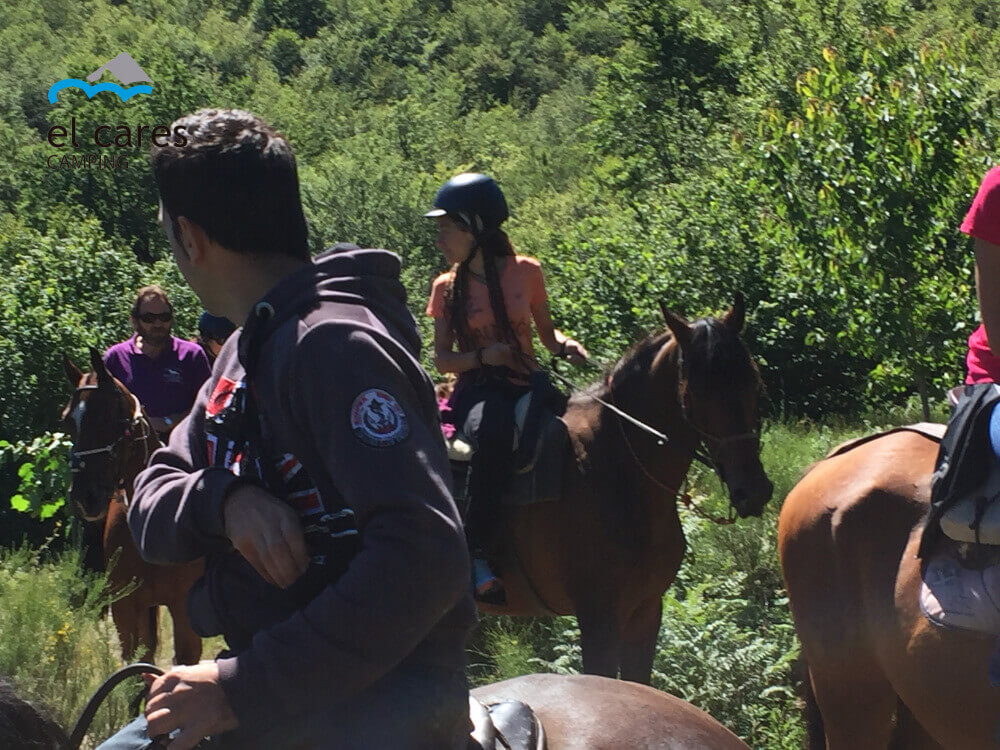 By using horses to transport us in to the country, our environmental impact is minimal and does not create loud noises which could scare or spook other wild forest animals. This gives the feeling of absolution with our surroundings and the chance to see nature at its fullest.
Although we've never ridden horses in the past, it only enthuses us more to utilise them to help us throw ourselves in to nature even further. The horses which we use are friendly, well trained and placid, and sometimes appear to know the trail like the back of their hoof! Each adventure is accompanied by a certified guide with knowledge of the route and horse riding experience. The guide serves to make sure we don't miss any important sights on the trail, enriching the experience. The horses are our partners on the route, not only by a means of transport, but also spiritually as they serenely take us through the unknown, willing us to absorb their air of tranquillity. This experience is fun for all the family and, for children, will be an unforgettable one. The cost is a modest one too: one and a half hours is only thirty euros and two hours is forty euros.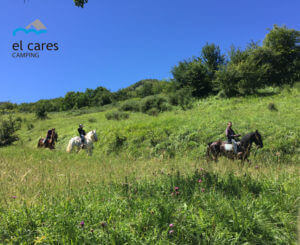 Exploring Picos de Europa by horse has both physical and mental health benefits. Mentally, it helps the mind's concentration and focus. Physically, it helps to tone core body muscles and improves balance. Nowadays, there are a growing number of people who feel they need to break free from daily routine, from polluted air and the hustle and bustle of the city. Seize the day and try a horseback experience in Picos de Europa, you'll feel better for it..