We are back with the second edition of our most popular summer event, MusiCares is the World Music Festival in the Picos de Europa.
The MusiCares Festival is back!!!!
This year we have great artists who will transport us to distant countries but without forgetting our land… we will enjoy the most authentic Asturian-Leonese folk, we will let ourselves be carried away by Brazilian rhythms, we will delight ourselves with the most modern classical music and we will not stop dancing with the fusion of styles such as flamenco, reggae or funk.
All this in a unique environment, surrounded by mountains and nature, and with all our desire to make you enjoy an unforgettable experience.
Health and Mountain!
MusiCares Fest and its artists
Tsacianiegas
Tsacianiegas
The duo "Tsacianiegas" is formed by two sisters (Raquel and Laura Álvarez Alonso) from San Miguel de Laciana (León), who have always been immersed in the traditional culture of both the north of León (Alto Sil, Laciana, Babia and Omaña) and the south-west of Asturias, the latter due to the fact that part of their family is Asturian.
In 2005, Laura started singing and playing the "pandeiru cuadráu" and the tambourine in different events. Later, in 2008, Raquel began to perform with her sister singing weddings in the traditional style, and at the end of 2009 they recorded a CD which forms part of the book "Colección de cantares de boda de Laciana, Babia y Alto Bierzo". The wedding songs are a small part of the whole collection of songs and dances that they sing and play (jotas, country dances,…).
It should be noted that some of the pieces are sung in "Patsuezu", the vernacular language of the western Asturian-Leonese mountains.
During these years they have participated in the I Nueite Folk in San Miguel de Laciana (León), the III Encuentro anual Raíz Ibérica in Soria, festivals such as the Sauga Folk in Colindres (Cantabria), the XIII Folklore Azoka in Portugalete, the XXXIV Festival de Canción Asturiana and also participated several years in a row in the Boda Vaqueira (declared a Festival of National Tourist Interest) and the Festival Vaqueiro in Aristébano (Asturias).
In addition to the national media, they appeared in the documentary about Babia and the Patsuezu in the television programme "Invitationauvoyage" on the ARTE channel (French-German).
The dissemination of this couple's activity is mainly carried out in order to transmit their knowledge of the customs and traditions of the area in which they live and the neighbouring regions, as they think it is important that they are not lost.
WAMLA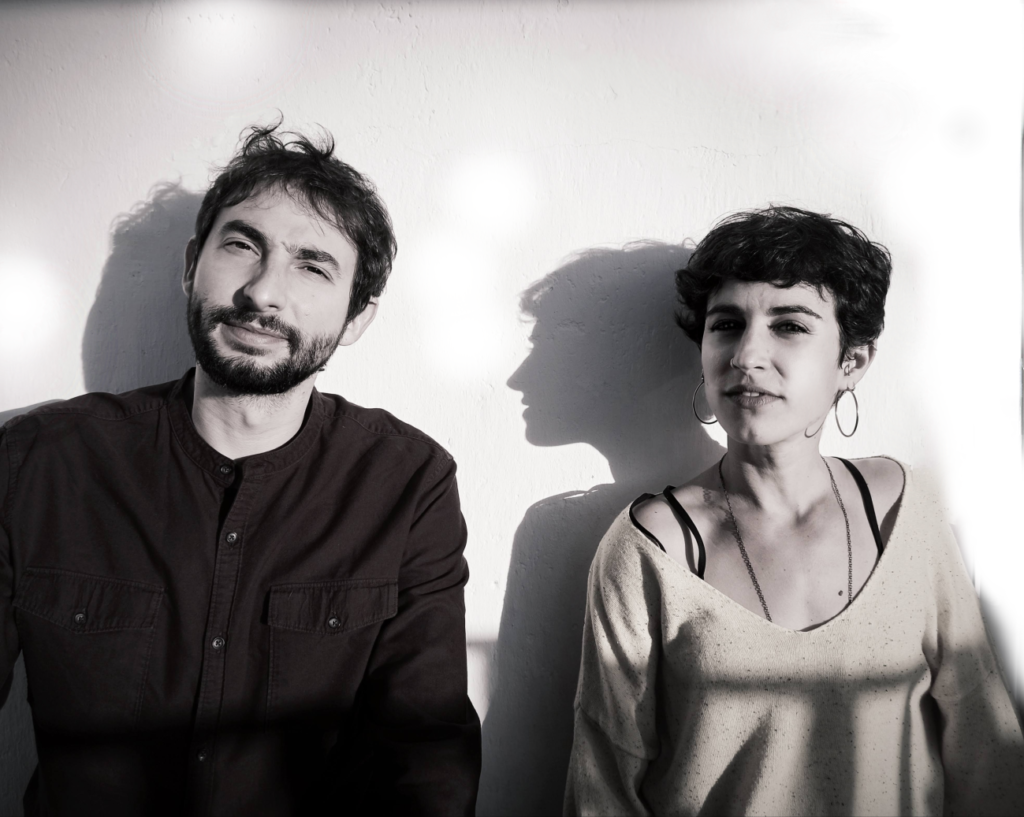 WAMLA is an original music project presented by flautist Clara Gallardo and pianist Julio Martín.

A journey through the imaginary, evocative landscapes and sound worlds that take inspiration from the folklore of Brazil and Argentina to the music of the Mediterranean, classical music and jazz.

Clara Gallardo is a versatile flautist from Malaga who has developed in various artistic disciplines.

Her links to Latin American music, flamenco, Brazilian, Indian or Turkish music have led her to travel with very diverse projects throughout Europe, as well as Mexico, the USA, Argentina, Morocco, Brazil, China and India.

Some of his most personal proposals are Zopli2, Terra and Wamla. He has collaborated with artists such as El Niño de Elche, the pianist André Mehmari and musicals such as El Médico. He has composed music for shows such as "Vértigo, testimonio y Consagración" for Ibérica de Danza, or "Trilogía del Misterio", as well as many other projects and collaborations.

Julio Martín is a pianist, keyboard player and producer. Born and trained in Madrid, he delves into jazz, Cuban and Brazilian music, also making incursions into other music such as flamenco, Indian, Turkish, and pop…

After more than 15 years as a professional musician, he has toured a large part of Europe and Latin America, as well as China, Russia and the USA, working with artists of very different styles and musical genres, such as Camilo Sesto, Chenoa, Black Light Gospel Choir, Malú, Canteca de Macao, Ella baila sola, Gurruchaga & Orquesta Mondragón, Elle, Edurne, Dover, Sambayá, Maria Yfeu, Chiki Lora, etc.
CECINA FOLK TRÍO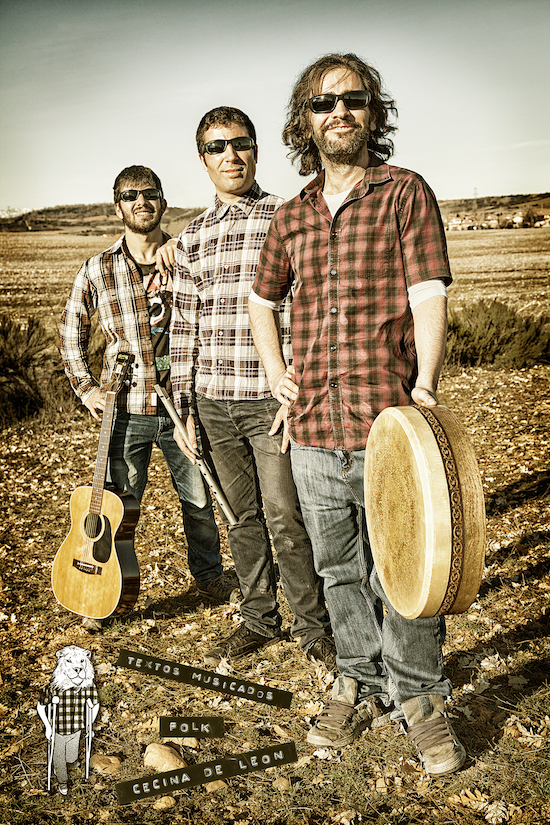 It is a musical trio made up of Saúl García (acoustic guitar), Roberto Suárez (tambourine without rattles), Ignacio Martínez (flute, whistles and bagpipes).

The project was born during the winter of 2011 in Canseco (Perro Flaco), a high mountain village belonging to the province of León and bordering the province of Asturias. Etymologically, the word cecina derives from the Latin word siccus, which means dry, or from the Celtic word ciercina, which refers to the "cierzo" or wind. Meat from Leon, salted, lean and dried in the air, in the sun or in smoke, of a toasted, dark brown colour, with a slight streak of fat'.

The influences of the sound of "Cecina" come from the diverse sources of traditional music, but their melodies are designed and written by the group themselves, often using the musicalisation of prose and poetic texts, a very particular vision of musical prosody which they themselves refer to as "música sonota" or "sonotismo".

The result is an original, refreshing, frenetic and energetic folk music.

In January 2019 they released their second studio album, "Asbruto Has Vuelto", 9 tracks. It was preceded by "Fráyabots", released in 2014. Own compositions, texts set to music, zigzagging melodies and a part dedicated to electronic folk music. In 2021 they released "Balboa", a live recording of a concert in "La palloza de Chis".

Currently, their concert repertoire is a selection of their three albums and a good musical table of melodies created during different periods of their confinement at home.
VAUDÍ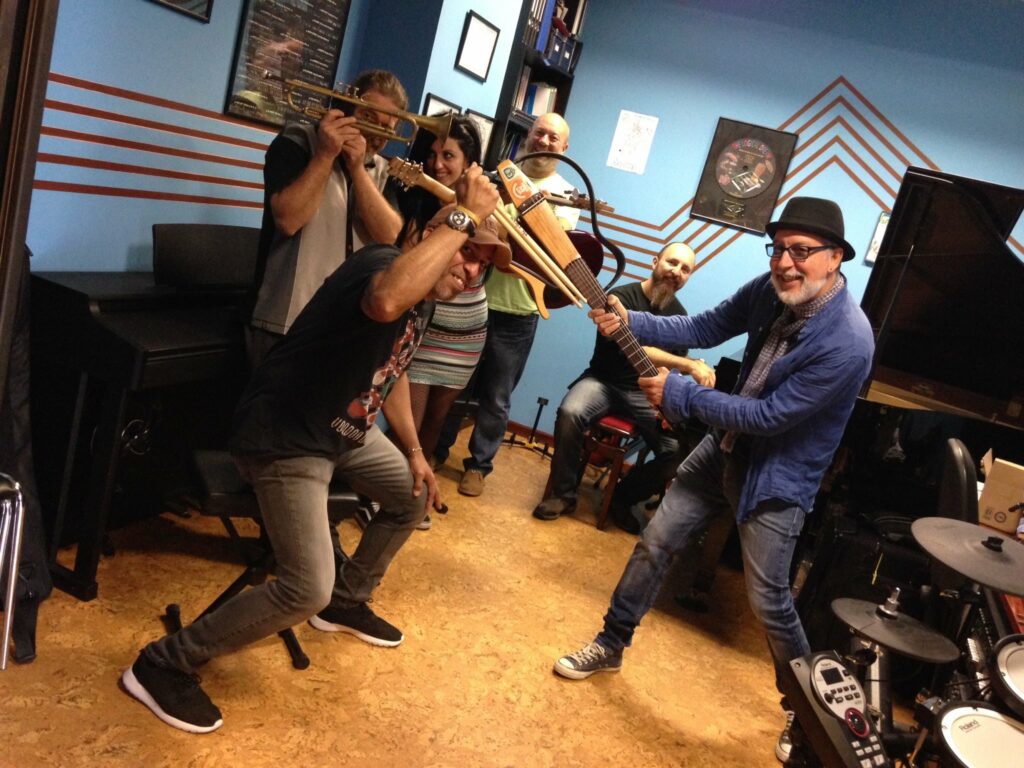 Vaudí was born in Recife, Brazil and at a very young age he began to show his interest as a musician. He started playing the drums as a child and later adopted the violão (Spanish guitar) as his own instrument, with which he began to develop his skills.
Percussion is also part of his musical background due to the importance it has in all Brazilian music, and he plays the rebolo, pandeiro, ganzá, agogô, tamborim, surdo… In Brazil, he is part of numerous musical groups with which he performs as a singer, guitarist and percussionist.

In his concerts, Vaudí covers from the classic Bossa Nova or Samba, to the less known styles such as Forró, Ijexá, Baião, frevo…
Oliver Rosado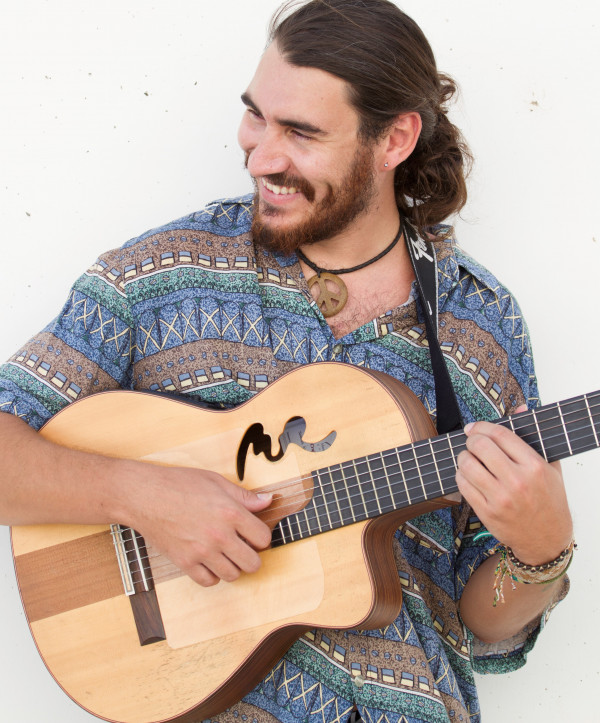 Oliver Rosado is a young singer-songwriter with a special talent that fuses styles such as Flamenco, Reggae, Latin and Funk. Born in Conil de la Frontera, his songs speak of freedom, anger towards the immoral, love and in short, his way of understanding this world.
During his musical career, he has performed many concerts, not only as a solo singer but also as a backing vocalist and percussionist. He also has studio experience, recording backing vocals for artists such as El Canijo de Jerez, Aitor y María, Mundo Divino, Adel and María La Mónica, among others.
His first EP "En esta Isla", was released in 2017 and in 2021 he published his second album, "Hombre de Papel". Composed of 10 jewels of songs, with collaborations of the stature of El Canijo de Jerez and Andreas Lutz, among other great musicians.
GPS PROJECT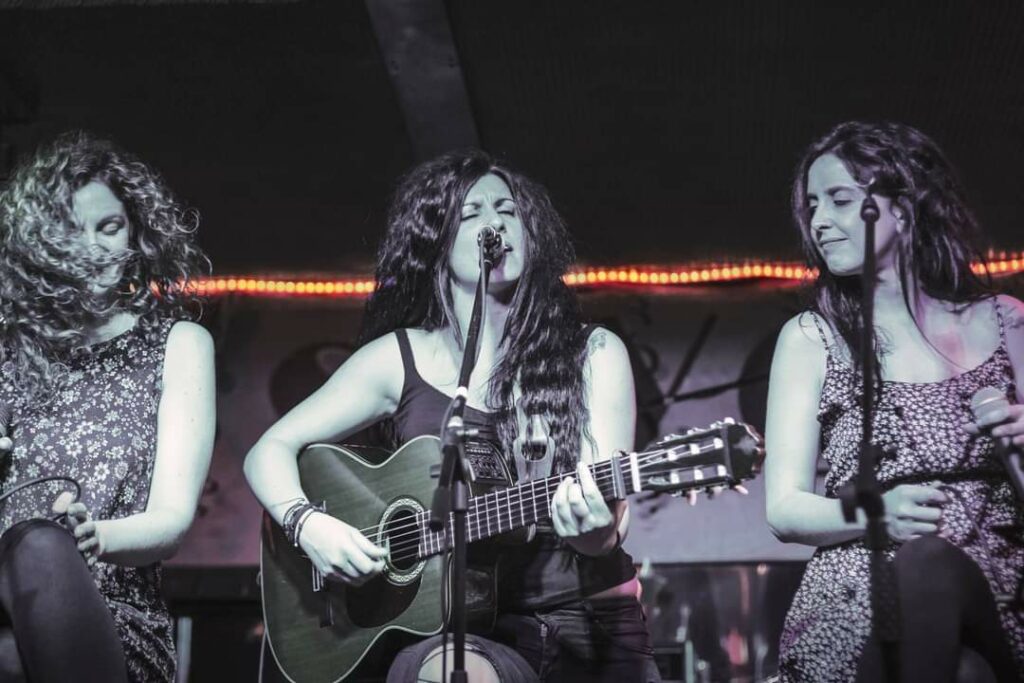 Gema Fernández, Silvia Fernández and Puri Penín have coincided in time and space for many years, and since then they have shared their musical interests, experiences and stages.
They take part in a large number of musical projects, their own and others, as founders or collaborators, stable and circumstantial (Delagua, Silvidos & Gemidos, Hoot'n Holler, The Pink Rangers, Versiones Caprichosas, Asturiana Mining Company, Anabel Santiago Grupo, Los Commodoros… and a long etcetera).
In 2007 they decided to undertake a common project in which to develop all these concerns; a project through which each of them could leave their personal mark in the form of a song, feeding the repertoire with the songs that in one way or another are part of their lives.
This is how GPS Project was born, a project based on the simplicity of voices and guitars, with small percussions, acoustic, naked, that little by little has grown to become a reference in the Asturian music scene.
Their repertoire is as wide as the tastes and preferences of each one of them: from Michael Jackson to Pedro Guerra, passing through Antonio Vega, Queen, The Police, Gloria Gaynor… an authentic journey through the great classics of modern music.
GPS is much more than a cover band, some would say it is already an attitude. Fresh, carefree and above all fun.
AMBIENTATION of MusiCares, Festival of World Music in the Picos de Europa
RASMIA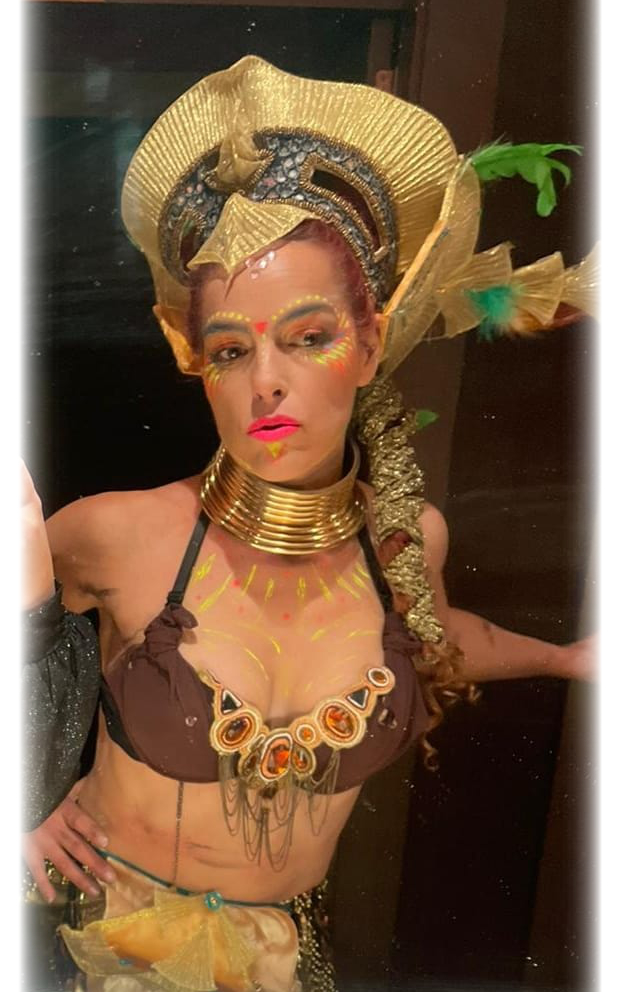 In addition, in MusiCares, the Festival of world music in the Picos de Europa, we have games and activities by Rasmia. To make it an unforgettable weekend not only for adults but for the whole family.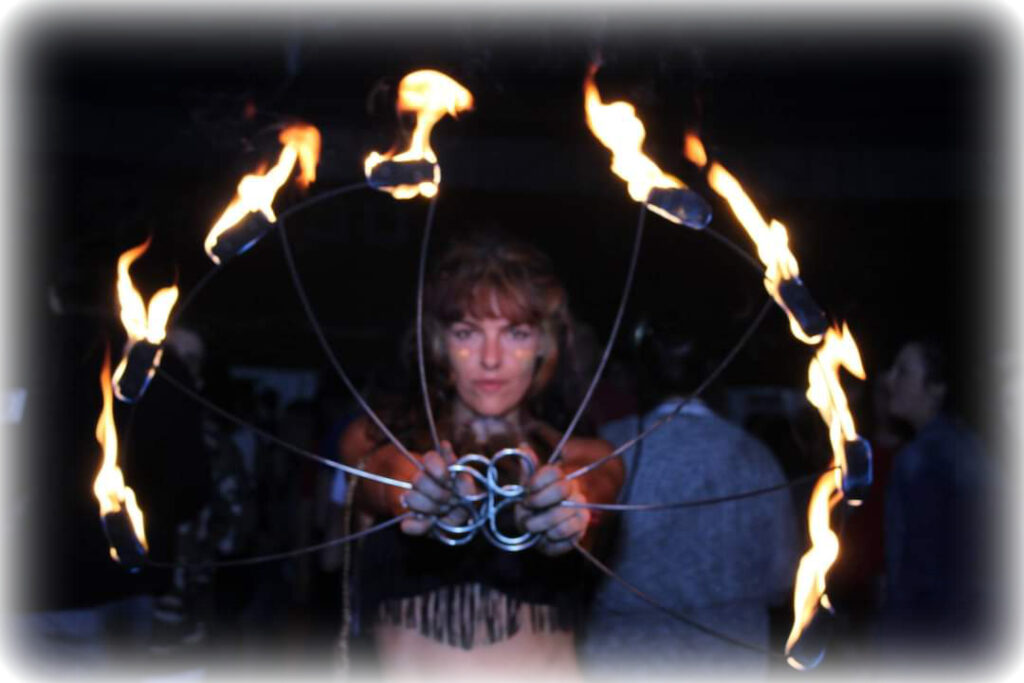 Workshops and games for children
Juggling show
Danza
Fakir
We will also enjoy
Craft stalls
Pigments with flowers and minerals workshop
Yoga workshop
Cocktail, cider and craft beer stall
Popular meal (Barbecue and paella)