The second edition of our most famous summer event returns this year – the MusiCares World Music Festival in Picos de Europa.
The MusiCares World Music Festival is back!
This year we host great artists transporting us to distant countries; we will be carried away by Brazilian rhythms, delight in modern classical music and we will not stop dancing with the fusions of flamenco, reggae and funk. We'll also celebrate our local musical culture here in Picos de Europa with authentic Asturian-Leonese folk music.
All this set in a unique environment surrounded by mountains and nature. It'll be an unforgettable experience for sure!
To good health and high mountains!
MusiCares Fest line-up
Tsacianiegas
Tsacianiegas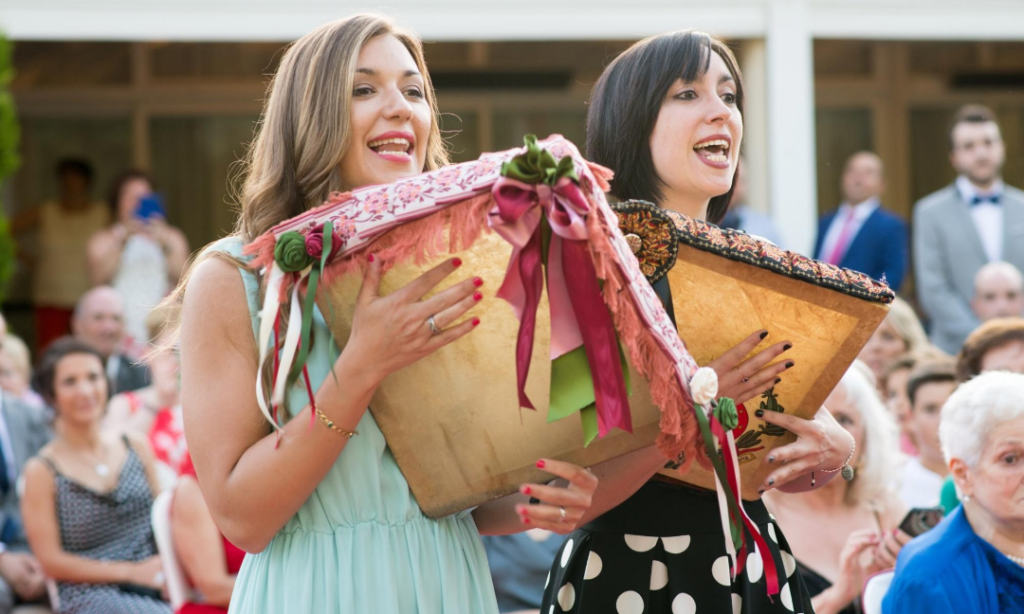 Who they are
The duo "Tsacianiegas" is made up of two sisters (Raquel and Laura Álvarez Alonso) from San Miguel de Laciana (León), who have always been immersed in the traditional culture of both the north of León (Alto Sil, Laciana, Babia and Omaña) and the south-west of Asturias, the latter due to their family heritage.
Trajectory
In 2005, Laura began her career singing and playing the square tambourine in different acts. Later, in 2008, Raquel began to perform with her sister singing and performing traditional music at weddings and at the end of 2009 they recorded a CD that is part of the book "Colección de cantares de boda de Laciana, Babia y Alto Bierzo". Traditional wedding songs are a small part of their performance of songs and dances.
Interestingly, some of their songs are performed in "Patsuezu", the local dialect of the Asturian-Leonese western mountains.
Over the years they have participated in Nueite Folk in San Miguel de Laciana (León), the III Annual Raíz Ibérica Encounter in Soria, festivals such as the Sauga Folk de Colindres (Cantabria), the XIII Folk Azoka in Portugalete, the XXXIV Asturian Music Festival and also have participated in several consecutive years at the Vaqueira Wedding (declared a Festival of National Tourist Interest) and the Vaqueiro Festival in Aristébano (Asturias).
In addition to national mainstream media, they appear in the documentary about Babia and the Patsuezu of the television program "Invitationauvoyage" of the ARTE channel (Franco-German).
The duo aim to educate their listeners of local customs and traditions and those of neighbouring regions, as they place great importance on keeping them alive.
WAMLA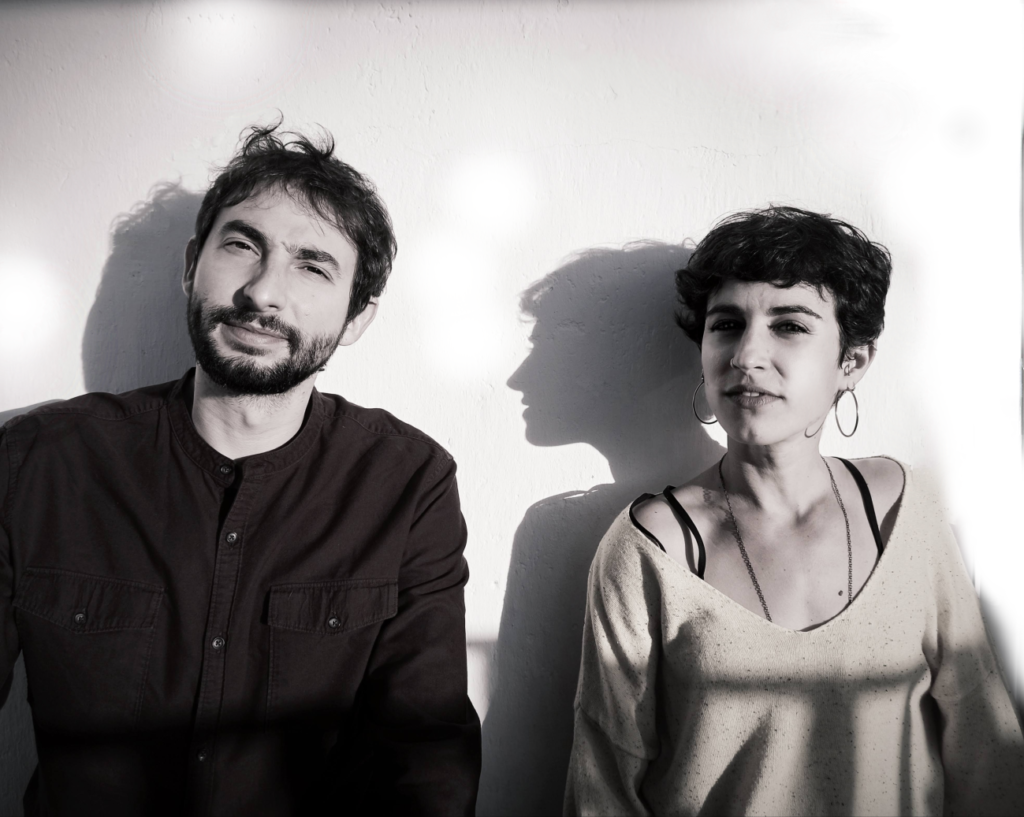 What is WAMLA
WAMLA is an original music group fronted by flutist Clara Gallardo and pianist Julio Martín.
They present a journey through the imaginary landscapes and evocative worlds of sound that take inspiration from a mix of Brazilian and Argentinian folk, Mediterranean rhythms, classical music, and jazz.
Who they are and their background
Clara Gallardo
Clara Gallardo is a versatile flutist from Malaga who has mastered a variety of musical disciplines.
Her connection to the music of Latin America, Brazil, India, Turkey and Flamenco enables her to perform the wide range of musical styles seen throughout Europe, as well as Mexico, USA, Argentina, Morocco, Brazil, China and India.
Some of her most famous groups she has been involved in are Zopli2, Terra, and now, Wamla. She has collaborated with artists such as Niño de Elche, the pianist André Mehmari and in musicals such as El Médico. She has also composed music for TV shows such as "Vértigo, testimonio y Consagración" for the Ibérica de Danza, and "Trilogía del Misterio", in addition to many other musical projects and collaborations.
Julio Martín
Julio Martín is a pianist, keyboardist and producer. Born and educated in Madrid, he plays jazz, Cuban and Brazilian music whilst also giving nods to flamenco, Indian music, Turkish music, pop and more…
During his 15-year career as a professional musician, he has toured much of Europe and Latin America, as well as making it to China, Russia and even the USA. He has worked with artists producing varying musical styles and genres, such as: Camilo Sesto, Chenoa, Black Light Gospel Choir, Malú, Canteca de Macao, Ella baila sola, Gurruchaga & Orquesta Mondragón, Elle, Edurne, Dover, Sambayá, Maria Yfeu, Chiki Lora, etc. all well-known in the Spanish-speaking world.
The variety of cultural influences from which this duo has been able to draw justifies the importance of their appearance at MusiCares, a festival of world music.
CECINA FOLK TRÍO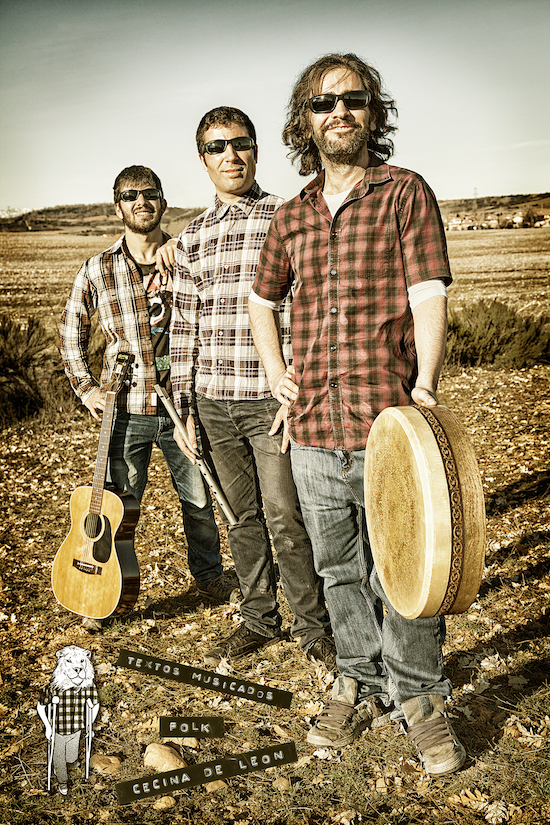 Who they are and their background
Cecina Folk Trio are a musical trio made up of Saúl García (acoustic guitar), Roberto Suárez (headless tambourine), and Ignacio Martínez (flute, whistles and bagpipes).

The group formed during the winter of 2011 in Canseco (Perro Flaco), a mountainous town located in the province of León, bordering the province of Asturias. "Etymologically, the word 'cecina' derives from the Latin term siccus, meaning dry. But also from the Celtic term ciercina, which refers to the northern wind or breeze. Leon salted meat, lean and dried in the air, sun or smoked, tanned and dark brown, with a slight marbling of fat,"
Their influences
The influences of Cecina's sound come from various sources of traditional music but its melodies are original and are designed and written by the group itself, frequently using prose and poetry. They create a very particular vision of musical poetry which they themselves refer to as 'sonota music' or 'sonotism'.
The result is an original folk, refreshing, frenetic and full of energy.

In January 2019, Cecina Folk Trío published their second studio album, Asbruto Has Vuelto, preceded by Fráyabots, which came out in 2014. With their own compositions, lyrical inventions, zigzagging melodies and dedications to electronic folk music, they published Balboa in 2021, a live recording of their concert at "La palloza de Chis".

They currently perform from their three-album repertoire and dip into melodies created through the Spanish lockdowns at home.
Anyone who listens to the melodies of their magnificent instrumentation will feel the folkloric influence of the land of León. It is a real pleasure to have this trio from León representing the culture of this land. That is why we are counting on their participation in MusiCares 22, a World Music Festival.
VAUDÍ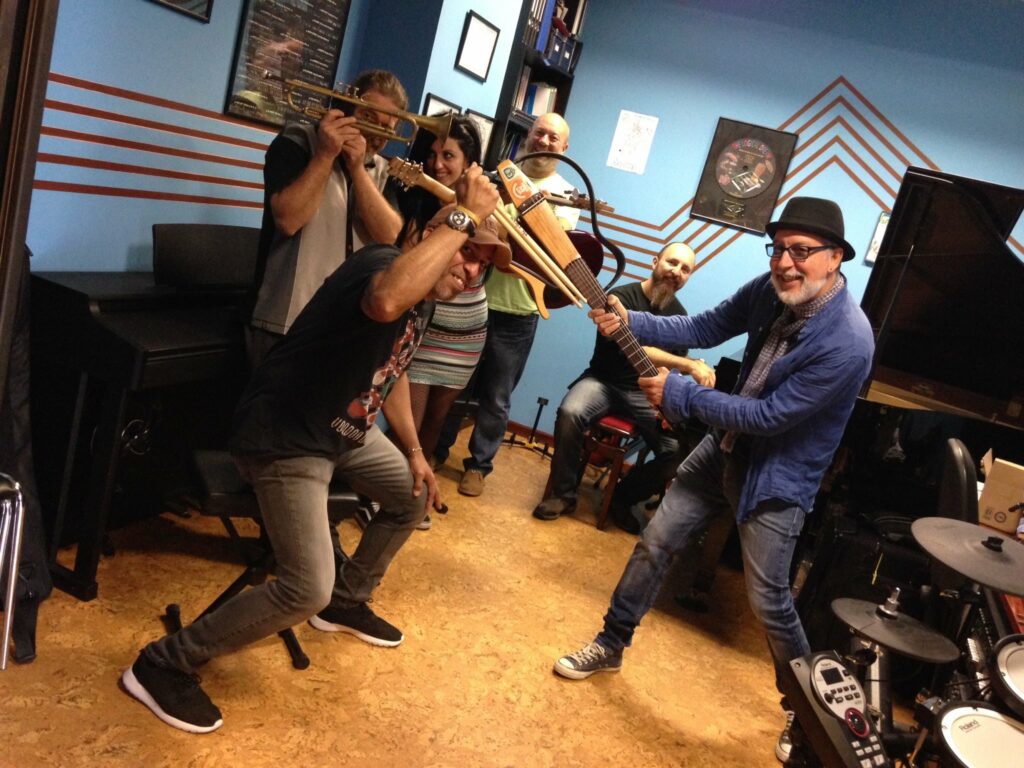 Vaudí's musical guitar trumpet rehearsal
Who is Vaudí and his career
Vaudí was born in Recife, Brazil and from a very young age began to show his restlessness as a musician. He began playing drums as a child to later adopt the violão (Spanish guitar) as his own instrument with which he began to hone his skills.
Percussion plays a big part in his performances due to the importance it has in all Brazilian music, and he performs it with a recognisable traditional tempo. In Brazil, he is part of numerous musical groups in which he sings, plays guitar and drums.
In his concerts, Vaudí ranges from classic Bossa Nova or Samba, to lesser-known styles such as Forró, Ijexá, Baião, and frevo.
Ya contamos con su participación como cantaautor en la edición MusiCares 21, su estilo brasilero hace aún más auténtico este Festival de Músicas del Mundo. Además en esta edición tenemos el gusto de verle tocar con su banda.
Oliver Rosado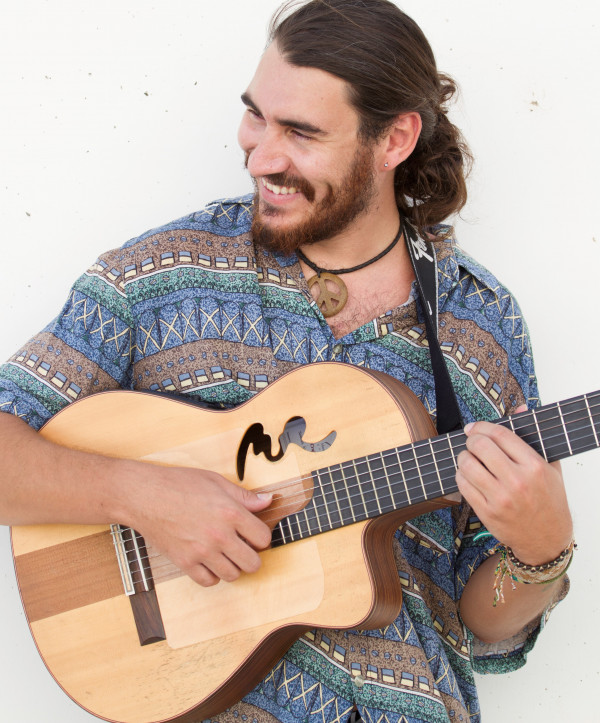 Who Oliver Rosado is and his influence
Oliver Rosado is a young singer-songwriter with a special talent that fuses styles such as Flamenco, Reggae, Latin and Funk. Born in Conil de la Frontera, his songs talk about freedom, rage against immorality, love and ultimately his own unique way of understanding this world.
His trajectory
During his musical career he has performed many concerts not only as a solo singer, but as a backing vocalist or percussionist, too. He also has studio experience, recording several choruses for artists such as El Canijo de Jerez, Aitor y María, Mundo Divino, Adel or María La Mónica, among others.
His first EP "En esta Isla" (On this island) was released in 2017 and in 2021 he released his second album, "Hombre de Papel" (Paper Man) composed of 10 beautiful songs with collaborations from the likes of El Canijo de Jerez and Andreas Lutz, among other great musicians.
GPS PROJECT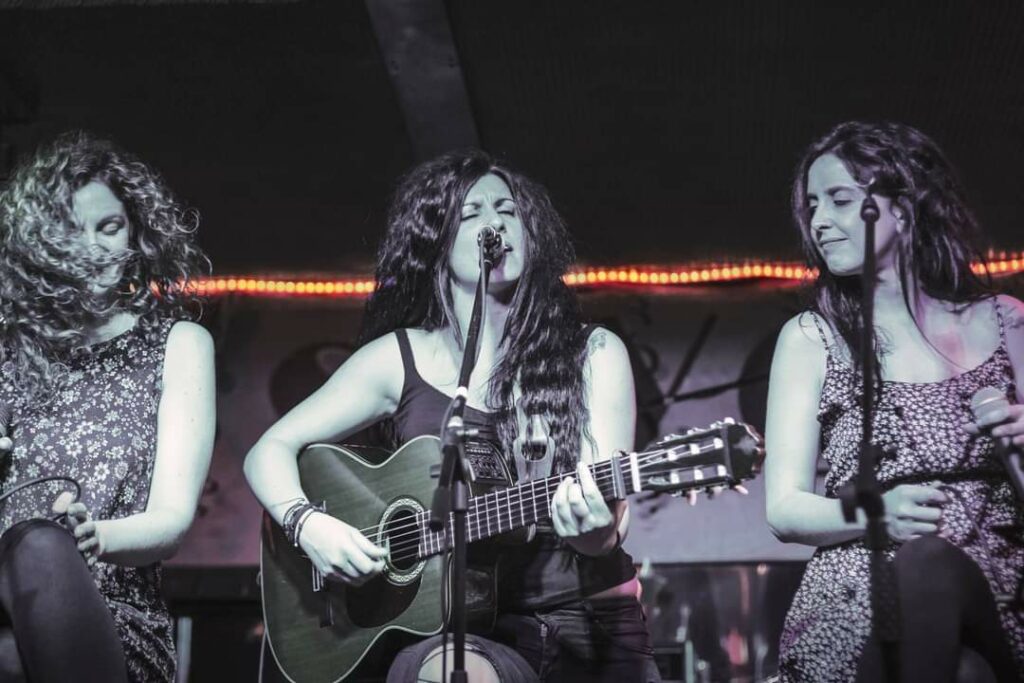 Quiénes son
Gema Fernández, Silvia Fernández and Puri Penín met many years ago and have since shared their musical interests, experiences and stages.
They participate in a large number of musical groups both as founders or members including Delagua, Silvidos & Gemidos, Hoot'n Holler, The Pink Rangers, Versiones Caprichosas, Asturiana Mining Company, Anabel Santiago Grupo, Los Commodoros and many more.
In 2007 they decided to form a group to develop all their disciplines; a project through which each one of them could leave their personal mark in the form of a song, including matters which in one way or another are part of their lives.
This is how GPS Project was born, a group based on the simplicity of voices and guitars, with percussion and acoustic guitar that has gradually grown to become a staple in the Asturian music scene.
Their repertoire
Their repertoire is as wide as the tastes and influences of each of them: from Michael Jackson to Pedro Guerra, even channelling Antonio Vega, Queen, The Police and Gloria Gaynor. A journey through the true great classics of modern music.
GPS is much more than a group though; some would say that it is already its own style and attitude. Fresh, casual and above all fun.
MusiCares World Music Festival in the Picos de Europa: Setting
RASMIA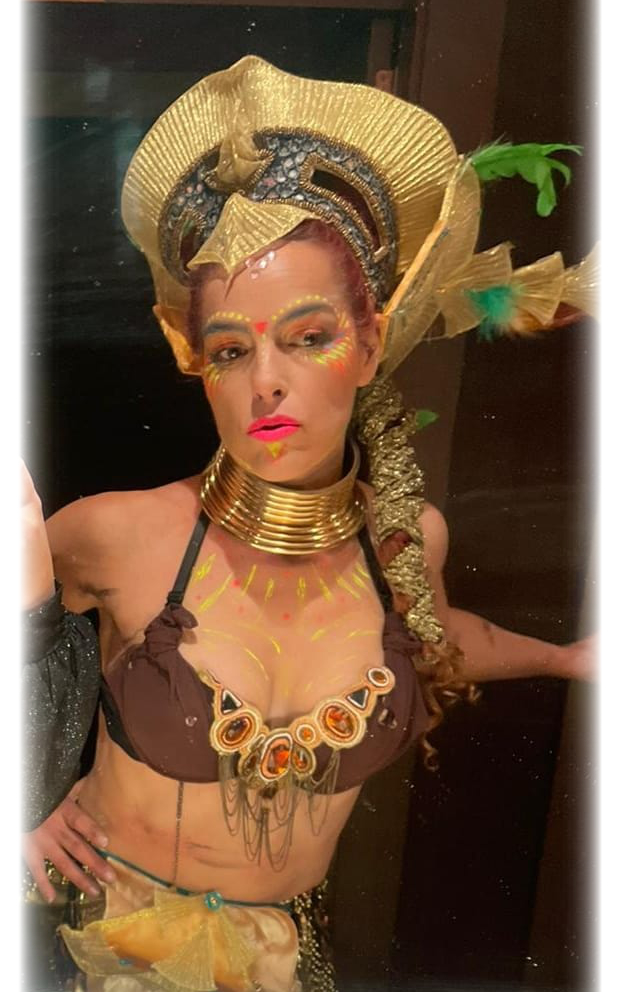 Also at MusiCares, we have games and activities by Rasmia. To make it an unforgettable weekend not only for adults, but for the whole family.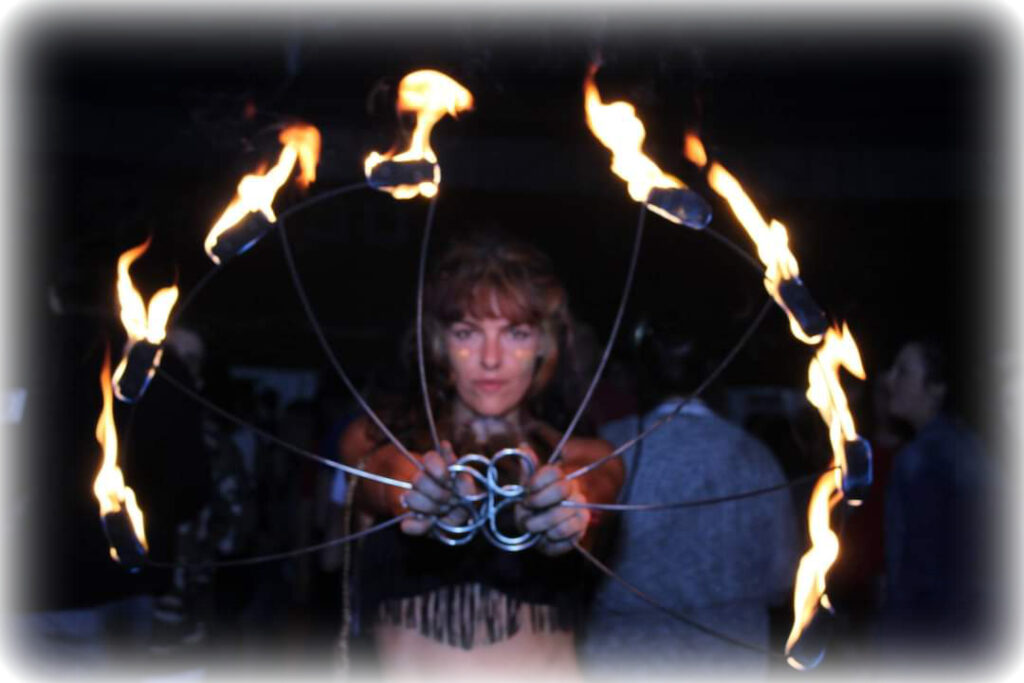 Workshops and children's games
Juggling show
Dancing
Circus acts
We will also enjoy
Craft stalls
Pigment workshop with flowers and minerals
Yoga Workshop
Cocktail stand, cider and craft beer
Popular meal (Barbecue and paella)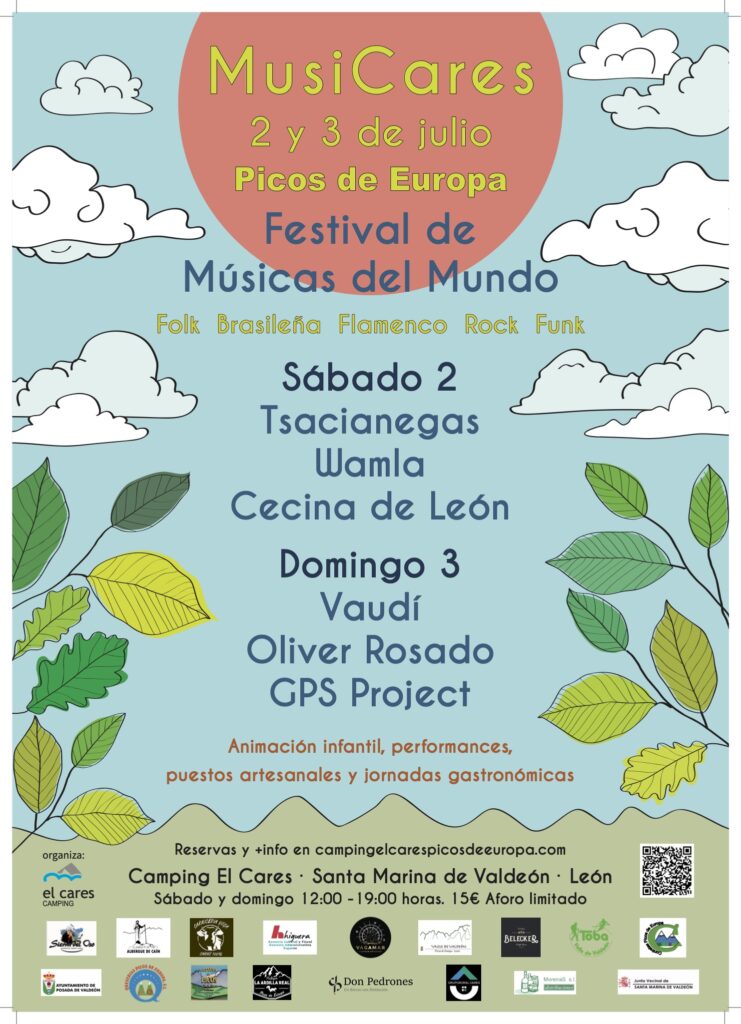 SPONSORS of MusiCares, World Music Festival in the Picos de Europa
Thank the collaborators for the effort to support this initiative, so that music and culture reach this little corner of the world. The MusiCares World Music Festival in the Picos de Europa will captivate you. Other accommodations in the Valdeón Valley may be of interest.
We recommend the Royal Squirrel refuge in Santa Marina de Valdeón.