If you plan to visit Asturias, you simply cannot miss Covadonga Park. It is one of the biggest natural wonders not only in Asturias, but the whole of Spain.
Come and visit the Covadonga and Santina Lakes.
The Covadonga Lakes are three glacial lakes (Lake Enol, Lake Ercina and Lake Bricial) that sit within the Covadonga Park, which itself lies within Picos de Europa National Park. Lake Enol is the biggest of the three. Within the lake you can see a submerged image of La Virgen de Covadonga (the Virgen Mary). Every year on the 8th of September it is taken out for procession. Lake Ercina is smaller, but is the perfect picnic spot. Here you can relax and savour its wonderful surrounding views. Lake Bricial is the smallest, it only appears in the months where the mountain ice melts.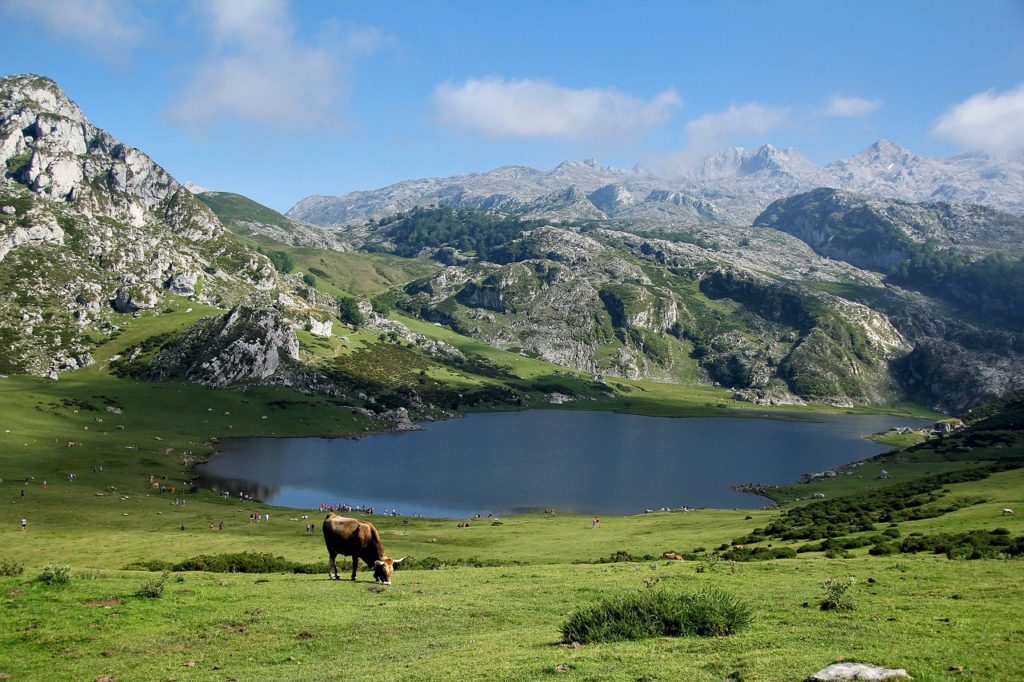 As well as the Lakes, there are also many other things to enjoy. The Santuario de Covadonga, a beautiful neoromantic church built towards the end of the 19th Century upon Cueto Hill, is truly symbolic of The Reconquista. The church was built on the site where Don Pelayo defeated the Moors in the battle of Covadonga. Santina is another must-see place. It is an excavated rocky cave which hides the patron saint of Asturias, the Virgin Mary which helped Pelayo in his battle against the Moors. In the entrance of the holy cave, stands the Three Crosses of Covadonga. According to legend, it was here where the Virgin Mary performed the miracle of turning the Moorish arrows around in mid-air to send them back to attack the Moors. Covadonga is also home to a museum holding prints, paintings and golden relics. In addition to the museum, Covadonga houses the Casa de Ejercicios, a quiet retreat which caters for overnight guests. It is, for sure, one you'll want to do at least once in your lifetime.