Naturalist intelligence, meaning the sentience to appreciate the subtleties of the countryside, is one of the most important traits you can instil in your child through environmental education. Simple things, like spending time together as a family camping in the Picos de Europa National Park, can be invaluable in your child's development.
Tourism with health benefits.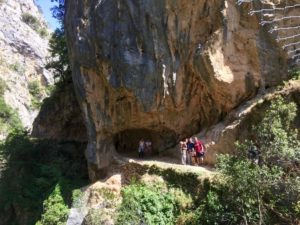 Healthy tourism. High up in the mountains, filled with hiking trails through oak, holly and beech wood forests. Approaching the commanding limestone summits which are characteristic of Picos de Europa. Walking the famed El Cares route.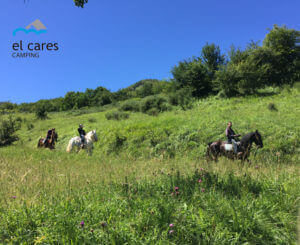 What activities make up healthy tourism?
These are just some of the reasons family holidays in natural destinations are based around sporting activities. It's an escape offering distinct activities, such as horseback riding through the enchanting Valdeón forests.
Activities like this are sure to leave your children with fond childhood memories. However, the diverse range of fun family activities doesn't quite end there; canyoning, traversing La Vía Ferrata de Valdeón and canoeing down the River Sella are just some of the ways you can enjoy the Valdeón Valley and make your trip one to remember.
VS Nature Technology, the ECO-Fun Alternative
The children of today have been born in to a technological age, and their recreational use of mobile phones and tablets, can have negative effects on their brains.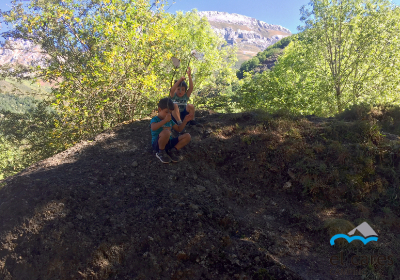 However, by participating in outdoor activities, not only will it encourage your child to understand the outdoors, the pure environments will encourage exercise. Consequently, this will help reduce stress. Additionally, children learn to coexist and appreciate being outside in the country, breathing in its clean air. They also learn to appreciate the sound of nature, such as a brisk wind rustling through the leaves on a tree, bubbling brooks of flowing water and rainfall.
Benefits of healthy and sustainable tourism
 
In essence, being in touch with nature gives a sense of wellbeing and family esteem as well as facilitating new cerebral connections which help optimize a child's development.
Family camping is a great chance to experience a different way of living. Thanks to sustainable tourism, your child can develop ecological values which are vital for their wellbeing. Trips like these revolve around many daily routines, however they often go unnoticed.
There are many overlooked daily occurrences, such as the wonder of the sunrise and the star stretched night skies.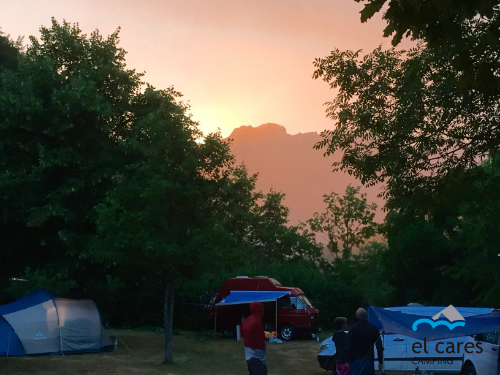 Mother Nature is a fundamental treasure and human beings form part of its natural ecosystem.
That's why at Camping El Cares we are here to help. We have integrated two of the friendliest biologists in to our team. Their expertise will aid your guided rediscovery of the magical world which surrounds you.
Therefore, an escape like this will allow children to rediscover the world which surrounds them without the need of any technology.
The natural environment is essential in putting all-important healthy virtues, such as patience, in to practice.
Everything in an ECO-Fun way and in a pure and green environment.
Furthermore, the natural landscapes create an amazingly colourful background for family holiday pictures, which are sure to add a certain 'je ne sais quoi' to an unforgettable photo album.
However you may not need an album, as these experiences will be forever etched in to your memory.