World Music: Latin jazz – Flamenco – Bossanova
With the theme of "World Music Festival, MusiCares" we want to offer different musical styles that enjoy a recognized prestige, Latin Jazz, Flamenco, Bossanova… but in reality, what really enhances this first edition of the MusiCares festival is to have very special artists who reveal their personality with such sincerity that the result is none other than beauty, authenticity and admiration.
world music festival MusiCares and its artists
Rita Ojanguren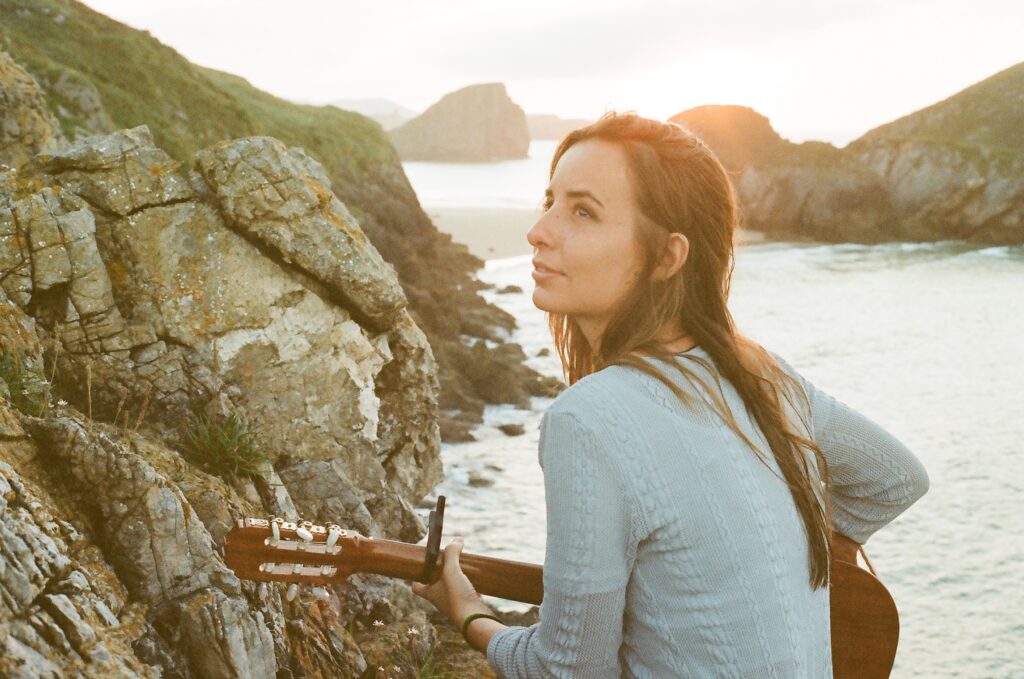 I am a singer and composer, born and raised in Asturias, where I am currently living again, after several years abroad. I have performed on stages in Berlin (Karneval der Kulturen), Brazil (Pró-Saber), Tunisia (Sofar Sounds Tunis) and London (Rich Mix, King's College), from where I have brought with me different influences to my own register and way of playing. Although my main instrument is the voice, I accompany myself on Spanish guitar and minor percussion, introducing rhythmic elements, chords and melodies with Brazilian and jazz influences in a warm and intimate tone. Among my references are women like Fiona Apple, Mercedes Sosa or Laura Marling. (más info)
Diego Paqué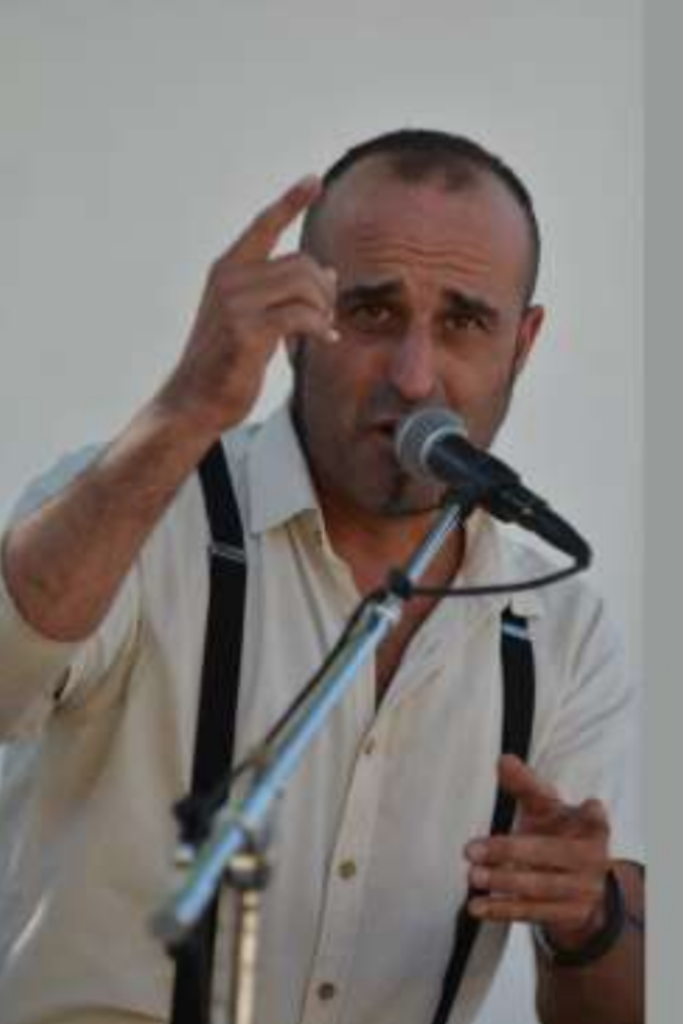 Born in Bilbao, he spent his childhood in towns in Andalusia.
 The son of María el Merguizo, he sang at the bar of a tavern from his earliest years. He learns to speak by singing when he repeats the coplillas taught to him by the patrons.
 Since he was a child, he has lived in different parts of the country with voices, accents, tones and languages tinged with very diverse cultural expressions which are the school of formation of this self-taught, versatile and authentic author.
 authentic. A kaleidoscope of sounds that Diego infuses in his multidisciplinary art from genuine flamenco to other world music.
 Accompanied by his guitar, Merguiza, cante and toque merge into one on stage alone.
 Musicians and artists from different disciplinary backgrounds complement each other with charisma and dedication in songs expressed in an orchestral way.
 He unravels them with his original and particular voice of high-pitched timbres in memorable live performances where he sings, plays, speaks, whispers and improvises.
 His creations, never linear, awaken sensitivity or provoke rapture.  (más info)
Francis Ligero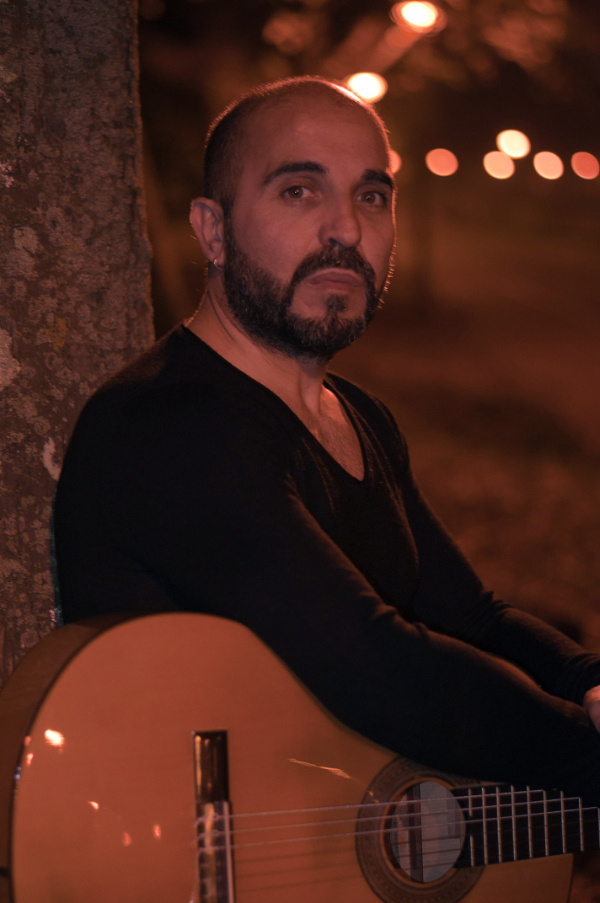 The stages of the world are witness to a dedication and professionalism that exude strength and emotion. Francis Ligero (Malaga and Elche) comes from an Andalusian family, with roots in Malaga and Jaen.  Encouraged by his father, a great fan of flamenco, he began to exploit his potential as a musician and singer at the young age of 9, when he and his brother José Ligero, a flamenco guitarist, created their own group, which led them to travel all over Europe spreading flamenco culture. As a result of these trips they ended up settling in Switzerland.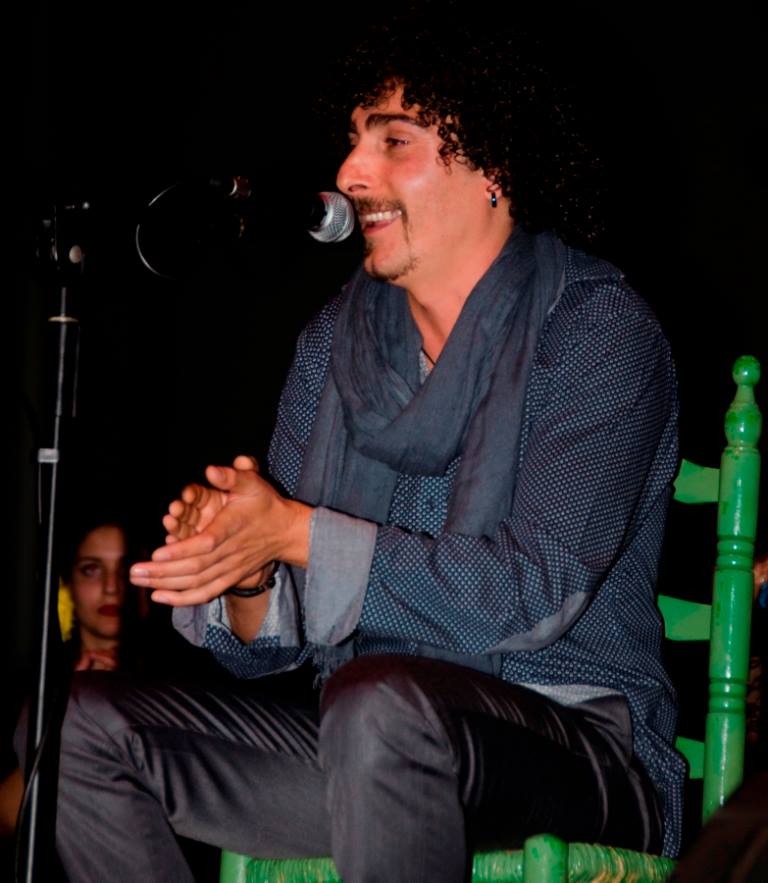 After returning to Spain, where he continued his training as a self-taught musician, through hard work, dedication and love of flamenco, Francis Ligero is recognised by countless artists and groups of national and international renown with whom he works and collaborates, including his collaborations with: Jorge Pardo, Juan Ramírez, Celia Flores, Juan Habichuela, Frasquito, El niño de Elche, Carlos Curro Antonio and Pepe Piñana-Pepín Salazar, Abdón Alcaraz, La Negra, Las Bautistas, Manuela Carrasco and Serge Dacosse among other artists. (más info)
Vaudí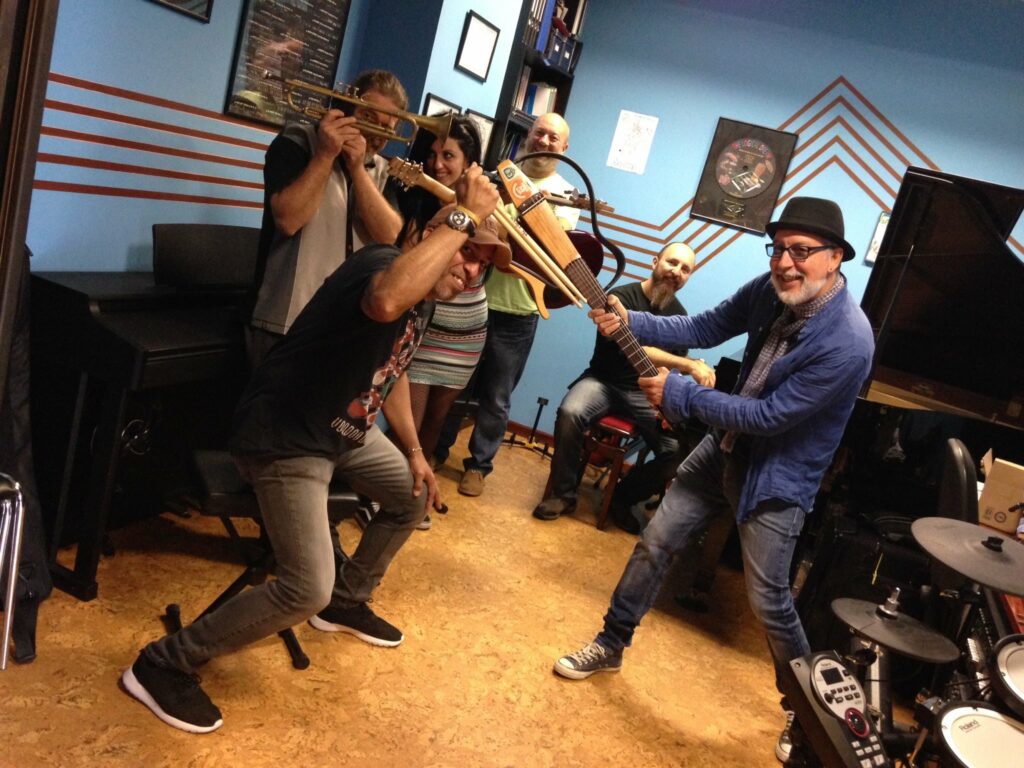 Vaudí was born in Recife, Brazil and at a very young age he began to show his interest as a musician.
 He started playing the drums as a child and later adopted the violão (Spanish guitar) as his own instrument, with which he began to develop his skills. Percussion is also part of his musical baggage due to its importance in all Brazilian music, and he plays the rebolo, pandeiro, ganzá, agogô, tamborim, surdo… In Brazil he is part of numerous musical groups with which he performs as a singer, guitarist and percussionist. 
 In his concerts, Vaudí covers from the classic Bossa Nova or Samba, to the less known styles such as Forró, Ijexá, Baião, frevo… 
We would like to thank and make a special mention to Vaudí, for being an active part of the organisation of the world music festival, MusiCares.


Sam Rodriguez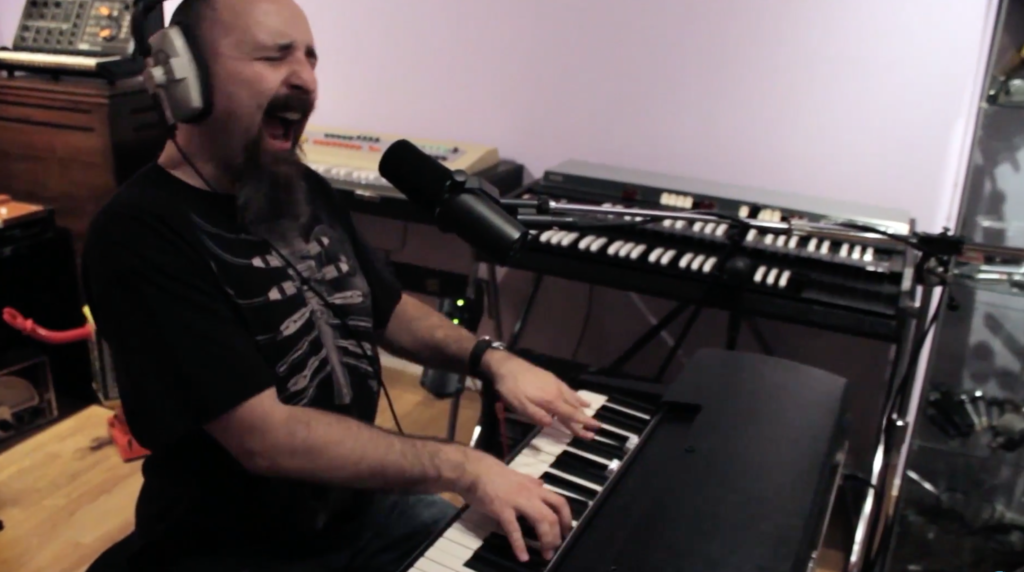 Born in Oviedo in 1976. He entered the Conservatorio Superior de Música Eduardo Martínez Torner (Oviedo) at the age of eight, where he obtained the title of Piano Teacher in 1999 and the Higher Title of Solfeggio, Accompaniment and Improvisation in 2002.
           From then on he began to have direct contact with Jazz, attending different courses and workshops specific to this style with teachers such as Isaac Turienzo (1996), Horacio Icasto and Julio Blasco (2001 to 2002).
           Since 2004 he has been the pianist of the Rossaleda Jazz Quartet, with which he recorded the album "Rossaleda Jazz Quartet en Jazzturiano", consisting of nine popular Asturian themes adapted for Jazz quartet.
       He currently combines his work as a session musician in several bands and recording studios with teaching at the "Escuela de Música Gala", where he teaches solfège, piano, harmony and Jazz.
We would like to thank and make a special mention to Vaudí, for being an active part of the organisation of the world music festival, MusiCares.
Charlangas the Magician, our Master of Ceremonies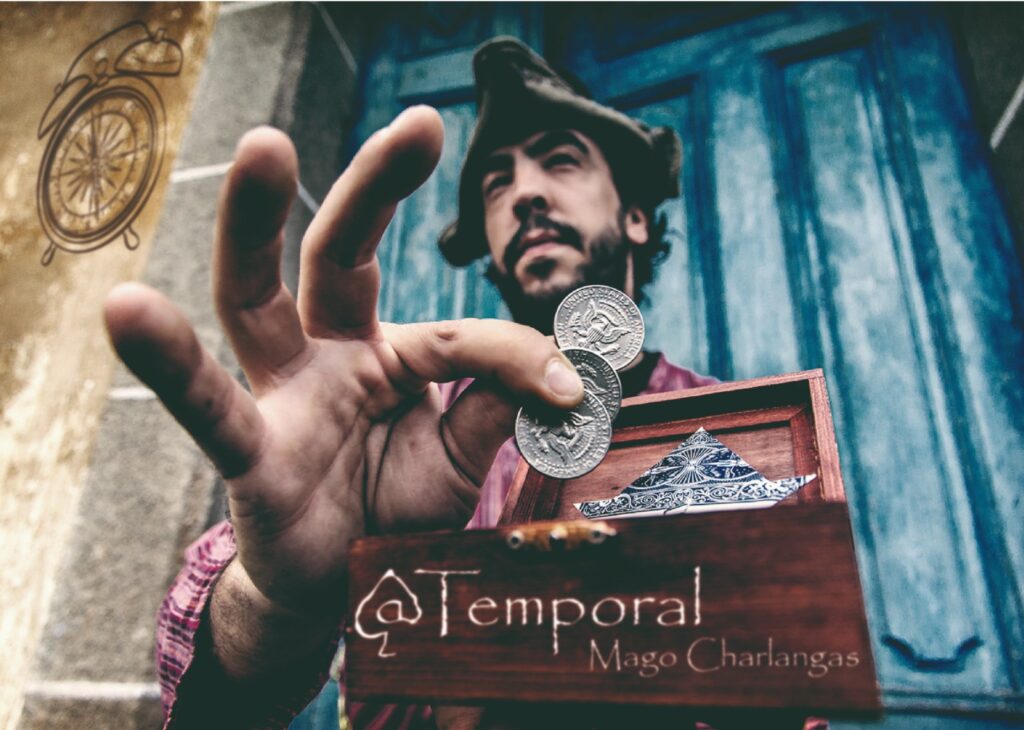 For the world music festival MusiCares, we will have the pleasure of being guided through our experience by the great magician Charlangas, who will not only entertain the changing artists, but will also offer us his show "Temporal", through which we will experience magic in its pure state.
More information on the MusiCares festival