About the location of a mountain campsite
The fact that we are in Santa Marina de Valdeón, the highest village in the Picos de Europa, at an altitude of 1200 metres, surrounded by leafy beech forests and the imposing limestone walls of the central and western massifs (the Urrieles and the Cornión), places us in a strategic position to enjoy nature routes with the best views you can imagine. And it may give us a clue that this is "a real mountain campsite".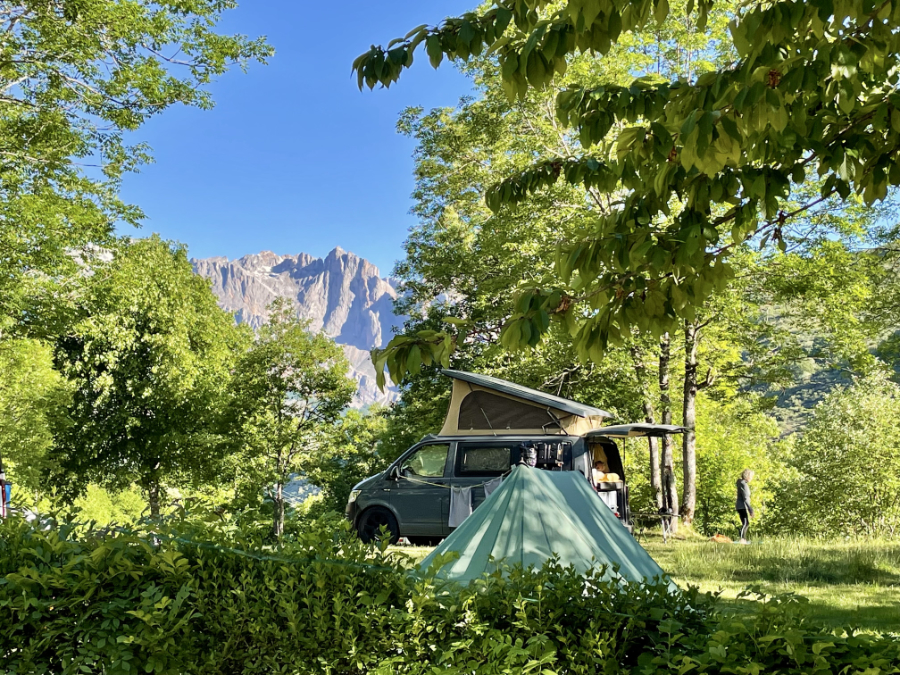 We also have the privilege of being located in a valley with eight charming villages, with traditional stone houses, traditional granaries and inhabitants who have kept their traditions intact for many generations. Let's say I'm talking about the Valdeón Valley, surrounded by hundreds of mountains, in the heart of the Picos de Europa National Park. So it is easy to feel as if we were in another time …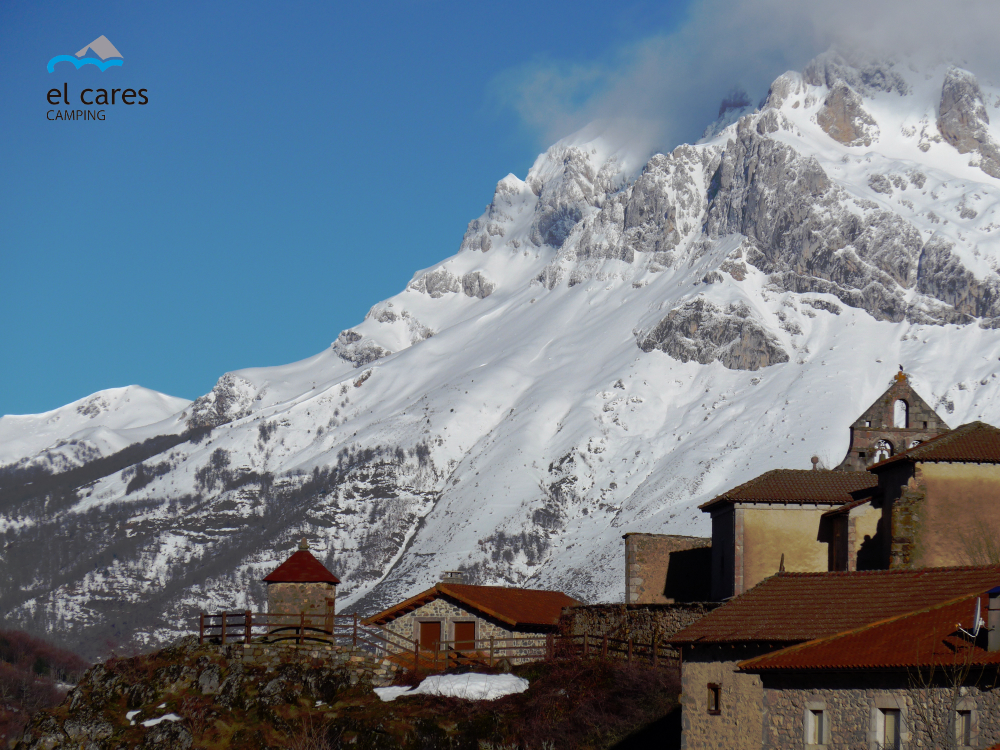 It also counts that we are the only campsite located inside a National Park in Spain to be considered an authentic mountain campsite. It is very remarkable that it is not an area overcrowded by tourism as we are in a protected area, and this brings quality to the holidays.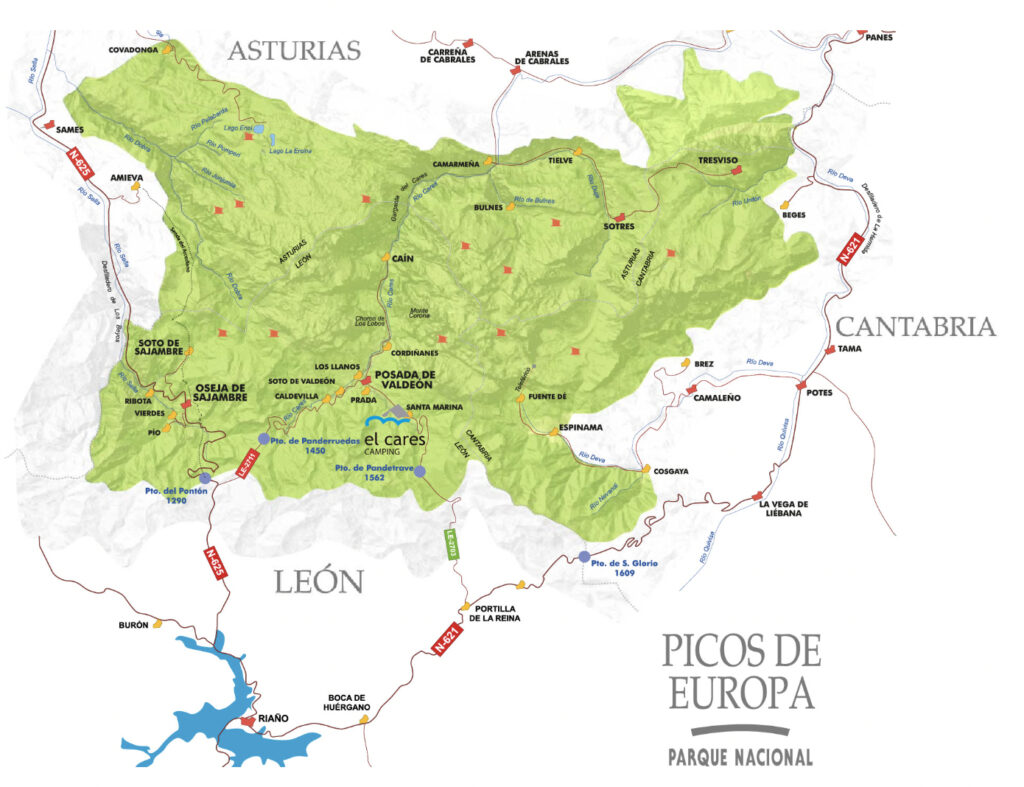 What to do at a mountain campsite.
As well as soaking up the rural character, drinking a good local wine and sharing experiences with mountaineers or locals, we tell you about the most interesting options for savouring the essence of nature.
Hiking routes in the Valdeón Valley
The first and most obvious is to walk along the spectacular routes that lead to any of the cardinal points of the Picos de Europa. From the Cares campsite we explain in detail a wide variety of options without the need to take the car. Here are a couple of links:
Circular Santa Marina-Prada-Montó
Circular route Camping el Cares
You can see more routes with their descriptions in our Wikiloc and Komoot profiles.
Another recommendation is to participate in the interpreted routes offered by the National Park, or come with us to do the Circular of the Camping, we will tell you a lot of interesting secrets of the environment that surrounds us.
If you prefer to do the routes on your own, we have prepared all the information, not only so that you can follow them, but also so that you can interpret nature on your own.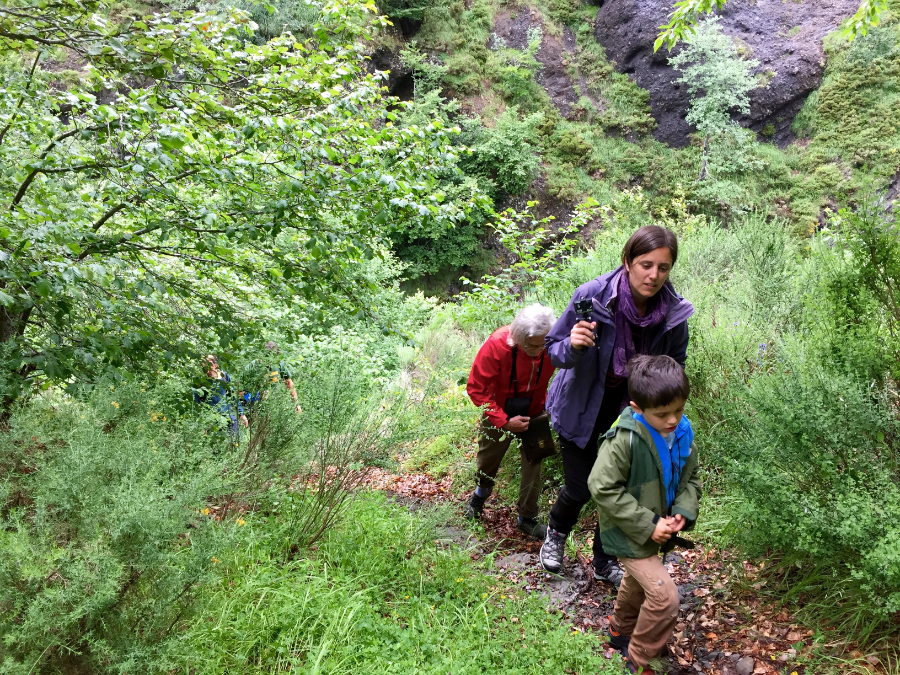 Nature games and gymkhanas
We also have some nature games that you can do on your own or together with us and other adventurous campers. These options are ideal for those of you who travel with children, as in addition to learning new mysteries of nature (interpreting animal tracks, finding your way around using a compass, solving riddles…) you will make new friends.
Adventure sports in a mountain campsite in Picos de Europa
If you like to feel the adrenaline rush, in the Valdeón Valley you can practice all kinds of adventure sports, with the help of the best specialists.
Activities such as climbing vertiginous mountains like the via ferrata of Valdeón, canyoning down the river Cares, going into the caves of the caving paradise or riding along the trails of the Picos de Europa with our electric bikes… will make you vibrate with excitement and spend an unforgettable holiday.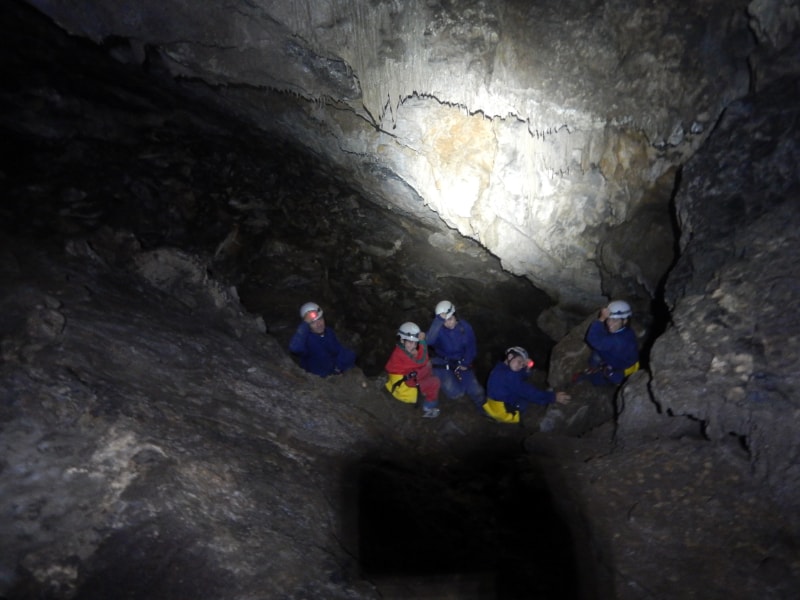 About gastronomy in the Valdeón Valley
Of course, spending so much energy with all these activities, you will be working up an appetite?
El Cares Bar will delight you with the most varied dishes. High mountain flavours in the most familiar atmosphere and with the most spectacular views…
All the dishes are homemade and there is a wide variety of options, from pizzas and hamburgers, vegetarian and vegan options, lamb stew or the typical veal chop… And to finish, don't miss our homemade desserts or a delicious mojito.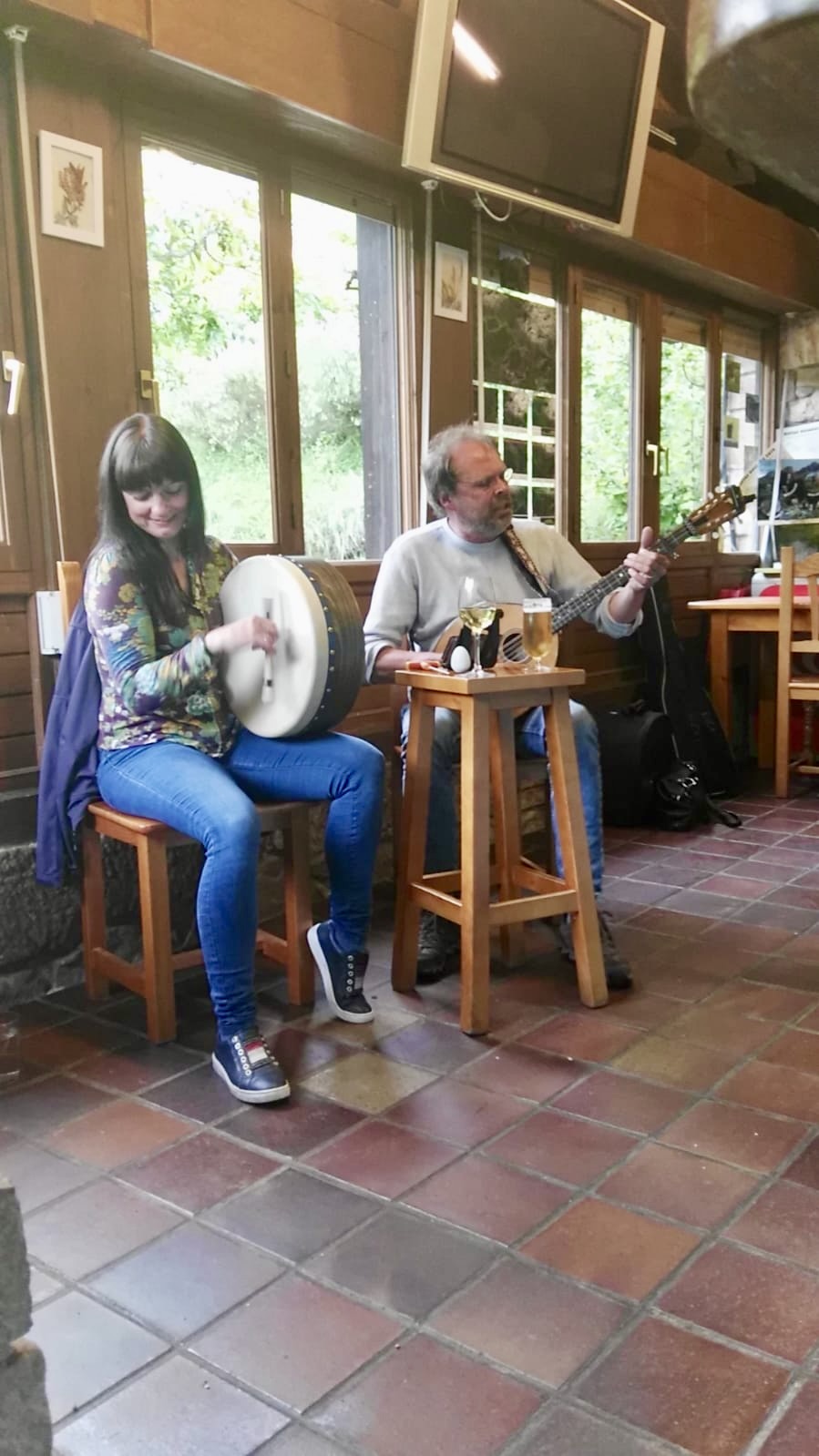 Recommendations for eating in Picos de Europa
And if you want to try some outside the campsite, you will be surprised at how good the food is. Here are some recommendations.
In the village of Cain you have the Diablo de la Peña, a hostel with a restaurant and a very nice terrace. They have good craft beer and you can taste the caldereta de cabrito (kid stew), a typical dish from the Leonese mountains, enjoying the breathtaking views.
In Posada de Valdeón we have to mention the Desván de Valdeón, it is high mountain haute cuisine…. You can see how they take care of all the details, so much so that they have even created their own beer, Valdeona, and they have an extensive wine list.
Worthy of mention is the Albergue de Portilla, they have a menu, combined dishes and a very appetising menu, which includes cachopos and hamburgers, quality beers and wine, and the service is spectacular.
Come and discover the wildest part of Picos de Europa!
If after what we have told you, you are not making plans with your family and friends to come and visit the heart of the Picos de Europa, it is possible that you are more of a beach person than a mountain person. However, we encourage you to discover the experience of spending your holidays in an authentic mountain campsite, Camping el Cares.